Posted on January 12, 2015 by The VRG Blog Editor
Vegans Know How to Party, by Chef Nancy Berkoff, EdD, RD, and published by The Vegetarian Resource Group is now available in Amazon's Kindle Store.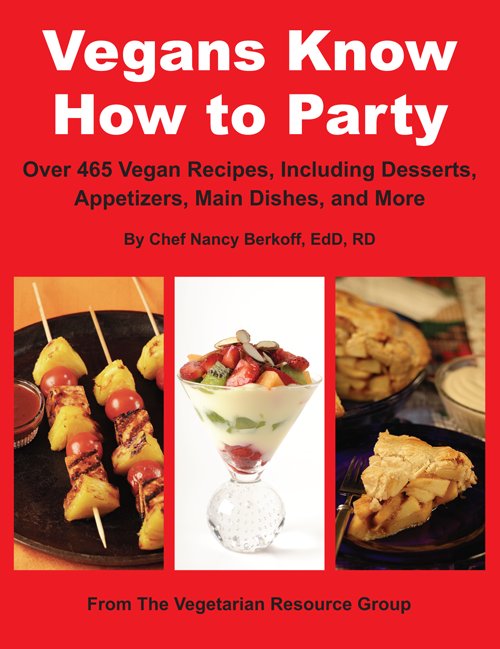 This book has over 465 recipes! Vegan desserts includes pies, tarts, cakes, cupcakes, quick breads, muffins, sauces, frosting, cookies, parfaits, crisps, cobblers, crumbles, beverages, fruit salads, frozen treats, and more. Sections on how to entertain a crowd, including using vegan ingredients, basic party planning, parties for children, preparing food for people with diabetes, and working with a caterer. Enjoy party recipes for crispy and crunchy appetizers, spreads, veggie burgers, salads, soups, grain dishes, fast entrees such as lasagna, kebobs, and neatballs, and ethnic dishes from dipping sauces and pizza, to Hungarian, Indonesian, Indian, Italian, Kenyan, and Polish cuisine.
You can also order this book directly from The Vegetarian Resource Group: http://www.vrg.org/catalog/