Posted on June 05, 2015 by The VRG Blog Editor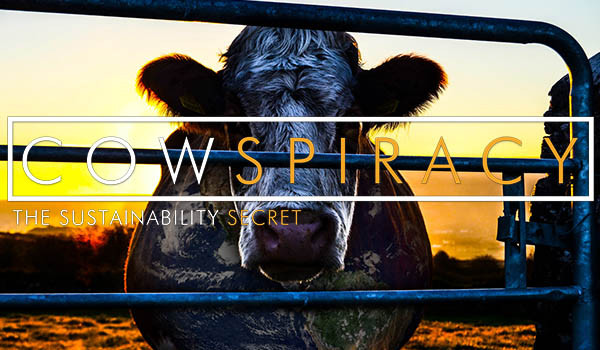 Cowspiracy is a feature length environmental documentary that uncovers the destructive nature of animal agriculture. Animal agriculture is the leading cause of deforestation, water consumption and pollution, is responsible for more greenhouse gases than the transportation industry, and is a primary driver of rainforest destruction, species extinction, habitat loss, topsoil erosion, ocean "dead zones," and many other environmental ills. For a limited time, The Vegetarian Resource Group will send you a free copy of this video ($19.95 value) when you join VRG!
Don't forget, this offer expires June 7th, 2015.
To join go to: vrg.org/donate, pay $25 for one year (includes Vegetarian Journal subscription), and in the comments section mention that you would like the free Cowspiracy video.