Posted on June 09, 2015 by The VRG Blog Editor
By Amanda Matte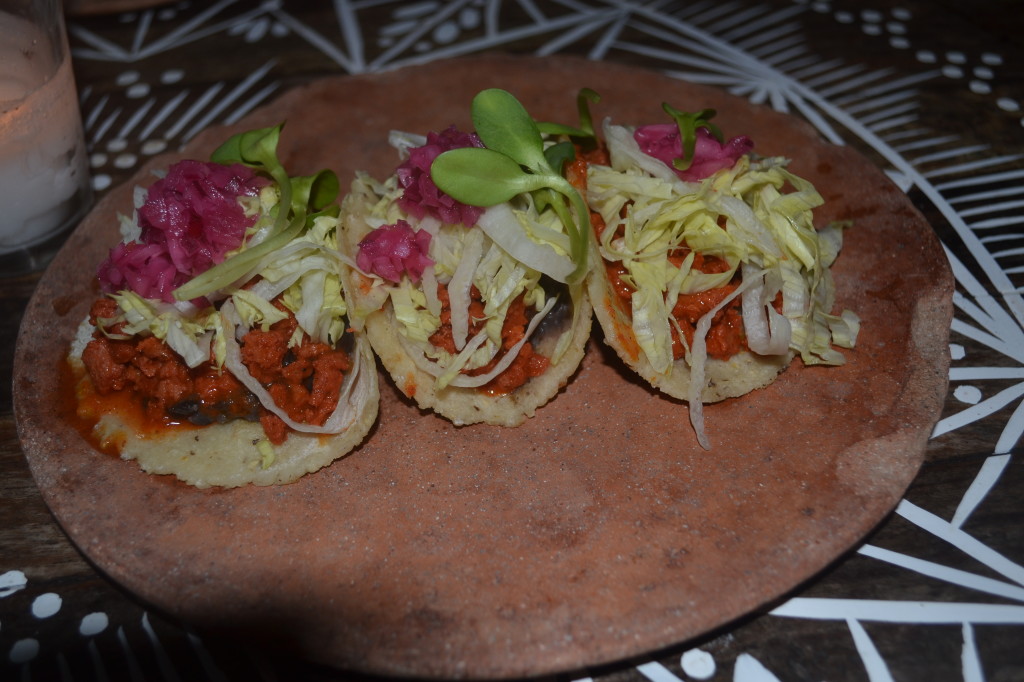 Situated less than two hours South of Cancun's international airport, Tulum, Mexico, has long catered to the gypset crowd with its mellow vibe and breathtaking beaches. The restaurant scene is another draw – the local abundance is top-notch, and nowhere is this better showcased than at Restaurare, a vegan delight on the jungle side of Tulum's main road. I had the pleasure of dining at Restaurare while vacationing there last month, and was blown away by the creativity and freshness of the restaurant's offerings. The food was so tasty that my fellow diner, a staunch carnivore, listed the tacos pibil – spicy vegan cochinita on chewy handmade corn tortillas – as the single best appetizer course during our nearly weeklong trip.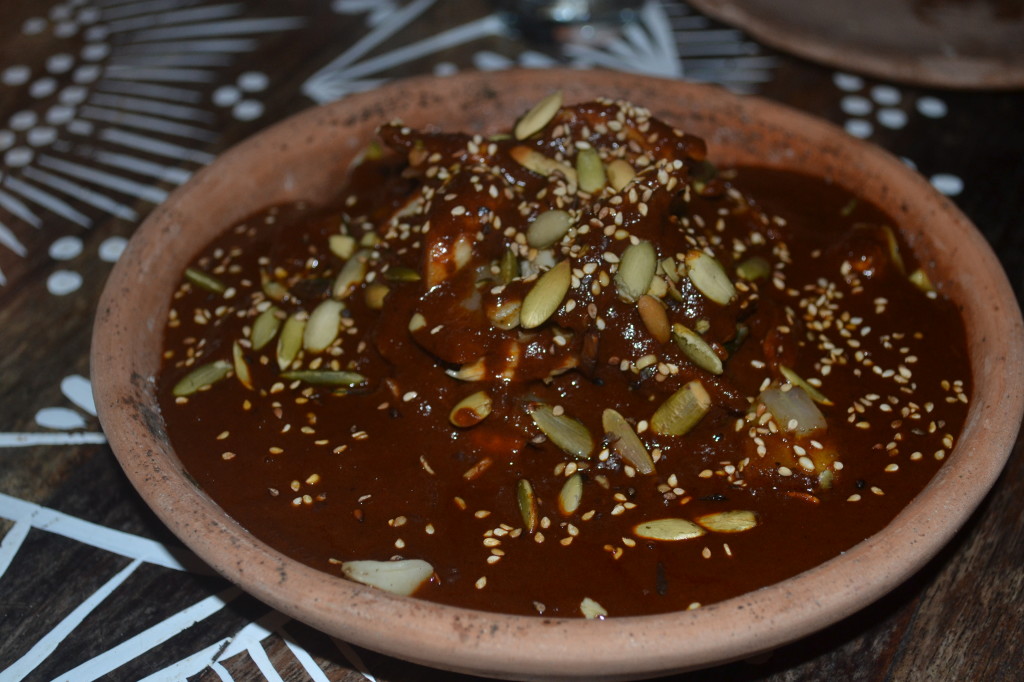 Along with the tacos pibil, we sampled the locally sourced mole which featured oyster mushrooms and pumpkin in a rich, spicy sauce laced with dark chocolate, and the momo tofu – organic tofu stuffed with assorted vegetables and wrapped in hoja santa, an aromatic Mexican herb. The tofu was served over turmeric rice and accompanied by a complex savory red sauce. Next time I hope to try the Mayan curry made with coconut milk.
We were told that the cocktails at Restaurare are quite good, but unfortunately we didn't have the opportunity to sample them. Soon after our arrival, the power went out (a frequent, charming occurrence at Tulum's restaurants), so we enjoyed our vegan feast by candlelight and accompanied by water, as the blender and juicer were out of commission. I will be back for the tacos pibil and a watermelon, ginger and peppermint refresher followed by a short walk to the pristine beach just across the road.
For more information see: https://www.facebook.com/restauraretulum
Amanda is a former Vegetarian Resource Group intern.