Posted on October 20, 2015 by The VRG Blog Editor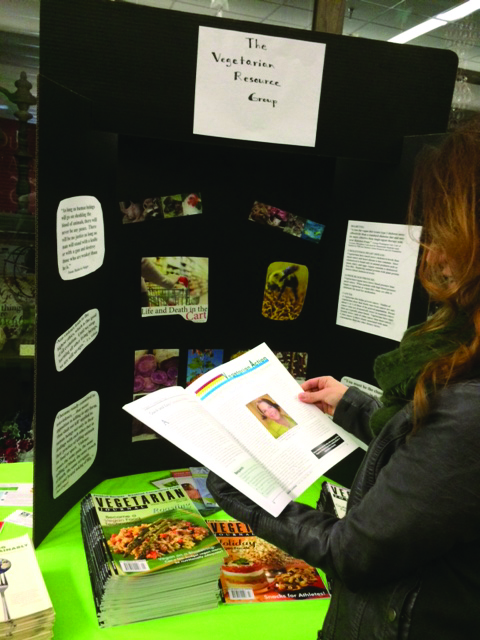 Fargo, North Dakota hosted its first ever Fargo/Moorhead VegFest on October 18, 2015. The vegan group Fargo Moorhead Vegetarians and Vegans reached out to The Vegetarian Resource Group to exhibit at the festival, and we supported them by sending brochures and copies of Vegetarian Journal.
FMVeg organizer Alice Christensen wrote, "Thanks for helping make our first Vegfest a success. We think we had about 1,000 people stop in throughout the day. Your magazines disappeared within the first 2 hours!"
To get involved with the veg community in Fargo/Moorhead and support FMVeg's efforts, visit http://fmvegfest.com.
To support The Vegetarian Resource Group's outreach, contact vrg@vrg.org.