Posted on October 27, 2015 by The VRG Blog Editor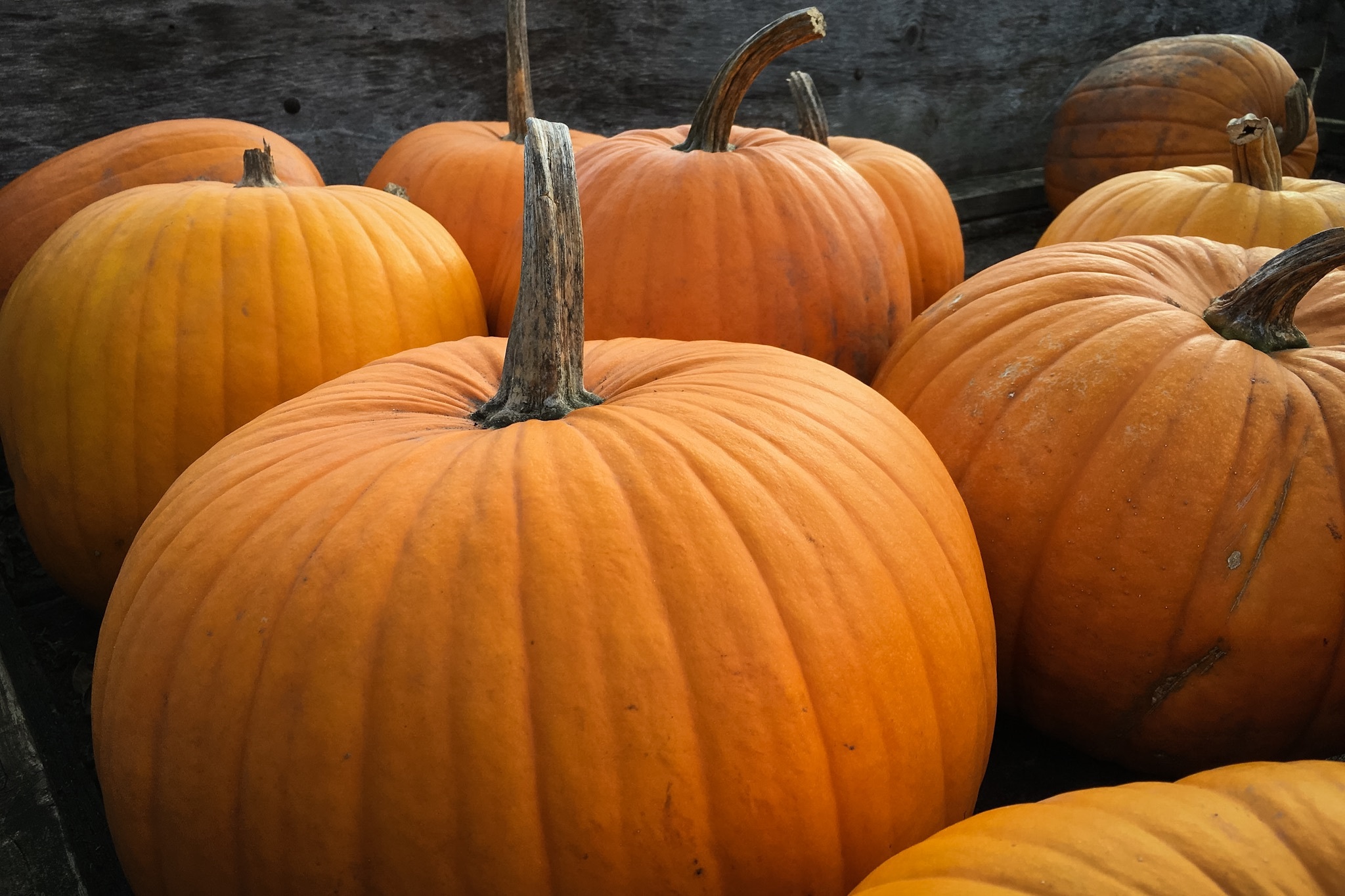 Pumpkins and pumpkin purée can be found in stores right now. Here's some pumpkin recipes to enjoy during this season.
Pumpkin Custard (from Vegan Microwave Cookbook, by Chef Nancy Berkoff)
(Serves 6-8)
Mix 1 can (8 ounces) of unsweetened pumpkin purée with 1 cup of silken tofu in a medium bowl. Flavor with ¼ cup maple syrup, 2 teaspoons cinnamon, and 1 teaspoon nutmeg. Mix well. Microwave on HIGH for 5 minutes or until heated through. Eat the custard on its own or with your favorite vegan gingersnaps, graham crackers, or other cookies. You can also purchase a ready-to-use graham cracker crust, pour in the pumpkin custard, and refrigerate for 1 hour for a pumpkin custard pie.
Pumpkin Bread (from Vegans Know How to Party, by Chef Nancy Berkoff)
(Makes a 9 x 5-inch or 8 x 4-inch loaf pan with 10 slices)
1 cup all-purpose flour
¾ cup organic sugar
1 teaspoon baking powder
1 teaspoon baking soda
1 teaspoon cinnamon
1 teaspoon ginger powder
½ teaspoon nutmeg
¼ teaspoon clove powder
½ cup oil
4 Tablespoons silken tofu
½ cup chopped walnuts, almonds, or mixed nuts (optional)
1 cup canned unsweetened pumpkin
Vegetable oil spray
In a medium-size mixing bowl, mix all the ingredients (except the oil spray) until well combined.
Spray a loaf pan with vegetable oil. Spread batter evenly in the pan.
Place an inverted shallow bowl or saucer in the center of the microwave or use a microwave baking rack. Place the loaf pan on the bowl or rack. Microwave on MEDIUM for 9 minutes. Rotate and microwave on HIGH for 2-5 minutes. Check for doneness with a toothpick inserted in the center.
Note: If possible, use a loaf pan with straight, rather than sloped sides for microwave baking.
Variations:
Applesauce Bread: use 1 cup unsweetened applesauce to replace the pumpkin.
Carrot Bread: use 2 cups finely grated fresh carrots instead of the pumpkin.
Zucchini Bread: use 1½ cups finely grated fresh, unpeeled zucchini to replace the pumpkin.