Posted on October 30, 2015 by The VRG Blog Editor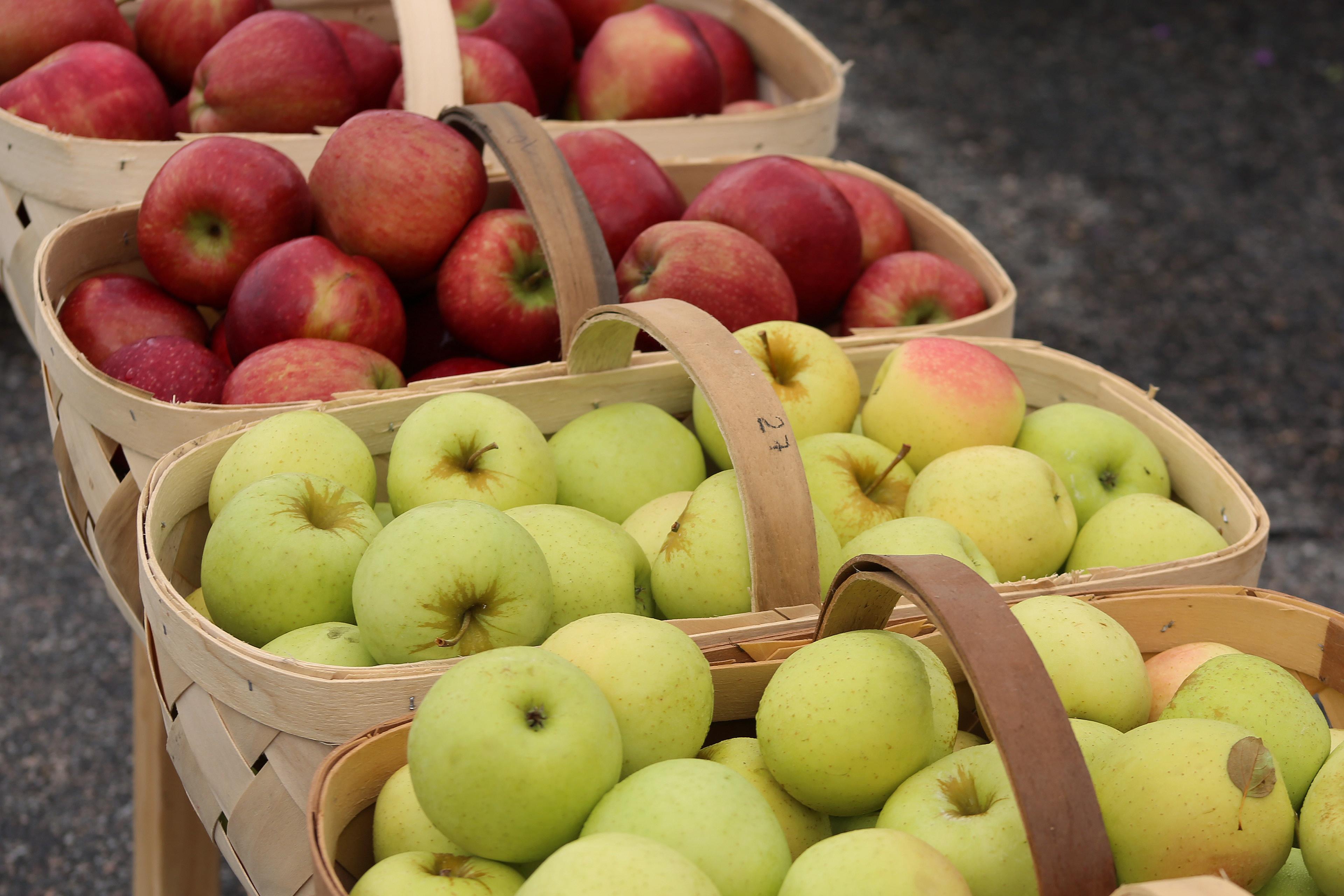 Now that we're in apple season, we thought we'd share some delicious vegan recipes highlighting apples. Enjoy!
Sweet Rainbow Delight (from Meatless Meals for Working People)
(Serves 6)
3 apples, grated
3 carrots, grated
1/3 cup shredded coconut
½ cup raisins or chopped dates
Toss all the ingredients together in a bowl and serve.
Apple Slaw (from Vegans Know How to Party)
(Serves 10)
4 cups peeled, cored, and chopped Granny Smith Apples
3 Tablespoons cider vinegar
½ cup silken tofu
1 cup soymilk
1 Tablespoon lemon juice
1 Tablespoon spicy prepared mustard
1 Tablespoon organic sugar
½ teaspoon ginger powder
3 cups shredded green cabbage
3 cups shredded red cabbage
1 cup shredded carrots
½ cup thinly sliced green onion
Place apples in a large glass bowl and toss with 2 Tablespoons cider vinegar. Set aside. In a blender or food processor canister, blend the remaining 1 Tablespoon cider vinegar and tofu, for 30 seconds. Add soymilk, lemon juice, mustard, sugar, ginger, and blend for 1 minute or until smooth and creamy. Pour the mixture over the apples and toss to combine. Cover apple mixture and chill for at least 30 minutes.
In a large bowl, place the remaining ingredients, pour the apple mixture over the top, and toss gently to combine. Allow slaw to chill for 20 minutes before serving.
Apples and Lima Beans (from Conveniently Vegan)
(Serves 4)
10-ounce package frozen lima beans
3 apples, peeled, cored, and chopped
Small onion, finely chopped
1 cup water
½ teaspoon cinnamon
¼ teaspoon nutmeg
Heat all the ingredients in a covered medium-size pot over medium-high heat for 10 minutes. Uncover pot and continue to cook 10 minutes longer. Serve warm.