Posted on February 11, 2016 by The VRG Blog Editor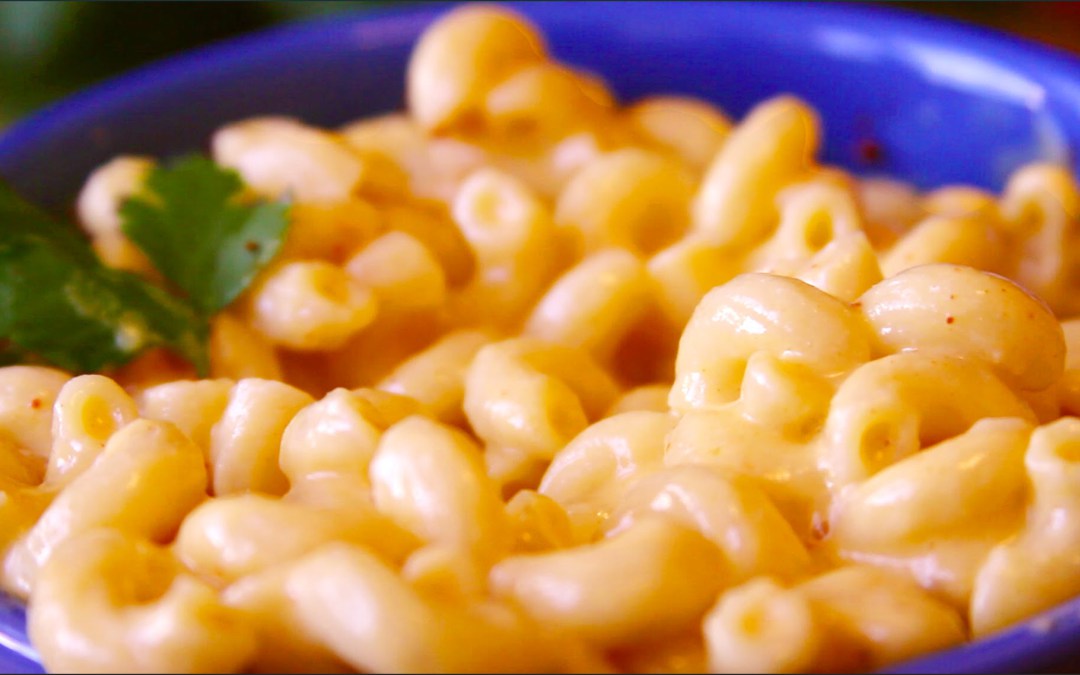 Creamy mac 'n cheese. Taste the smooth, velvety sauce as you bite into al dente pasta, pulling a stretch of gooey goodness from your fork. It almost melts in your mouth. Now, imagine all that deliciousness is vegan. Yep, completely plant-based with no animal ingredients. No butter, no sour cream, no cheddar. Amazing, you say? Well, just wait until you taste it!
Baked, stove top, bubbly, or slow-cooked – mac 'n cheese expresses the style of the individual making it. Experience the best Baltimore has to offer on Saturday February 20th at the Vegan Mac 'n Cheese Smackdown, where local chefs and cooks will compete for vegan-cheesy excellence. The Vegan Mac 'n Cheese Smackdown will be held from 3:00 PM to 6:00 PM at the Urban Business Center, located at 1200 West Baltimore Street, Baltimore, MD 21223.
Contestants' vegan mac 'n cheese will be judged on mouth feel, taste and texture. Categories include Best Overall Mac 'n Cheese, Best Gluten-Free, Best "From Scratch" (ie, no processed ingredients), People's Choice, and Most Like Grandma's. Grand prizes include a mac trophy as well as gift cards to local businesses. Some lucky attendees can expect to win delightful door prizes, too!
This event is open to the public and costs $10 in advance or $15 at the door. More than 500 guests are expected to taste the city's finest in vegan mac n'cheese! PEP Foods will be on hand to sell other savory and sweet vegan delights, and a variety of locally-made beverages will be available for purchase.
The Vegan Mac 'n Cheese Smackdown is a fundraiser for PEP Foods, a collective of vegan businesses and activists. The goal of PEP Foods is to create healthy, affordable, environmentally-responsible alternatives to animal products that are available and accessible to everyone, regardless of income. The collective is currently renovating an all-vegan commercial kitchen in West Baltimore. Other event sponsors include Baltimore Vegan Drinks, A Well Fed World, Better Health Better Life, Open the Cages Alliance and Local Color Flowers.
Website & Tickets:
http://www.pepfoodsinc.com/fundraisers/#macncheese

Calendar Listing:
Vegan Mac 'n Cheese Smackdown
February 20, 2016, 3:00 PM to 6:00 PM
Urban Business Center, 1200 West Baltimore Street, Baltimore, MD 21223
Advance tickets, $10; $15 at the door
Join us for an over-the-top cheesy afternoon!