Posted on July 08, 2016 by The VRG Blog Editor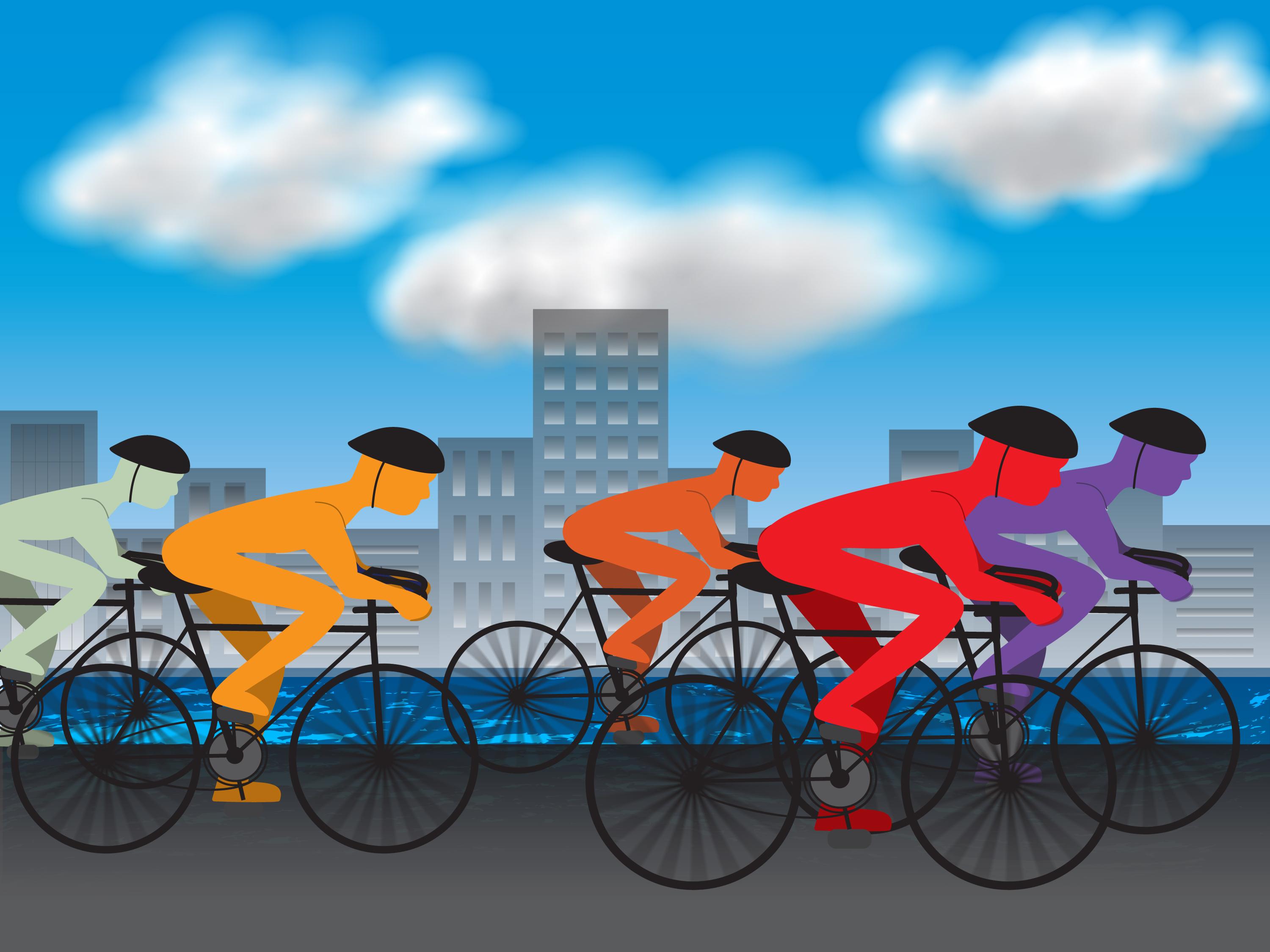 We received a question from a reader about portable vegan foods they could carry and consume while doing endurance sports. Here is our response:
Hello Neil,
Thank you for contacting The Vegetarian Resource Group! We are happy to help with your inquiry about portable foods for endurance sports.
*In our July 1999 issue of The Vegetarian Journal, Heather Hedrick, MS, RD wrote a short article titled "Velo Ventures for Vegans" detailing meal plans for vegan cyclists. See:
http://www.vrg.org/athlete/VeloVenturesForVegans.pdf
*Dr. Enette Larson-Meyer, PhD, RD wrote a book called "Vegetarian Sports Nutrition." There is a short review of the book on our blog, but I do recommend purchasing it so you can learn to customize your meal plans to your specific needs.
You can purchase the book through The Vegetarian Resource Group website here — http://www.vrg.org/bookstore/index.php?main_page=product_info&cPath=1&products_id=79
*Here are some links on our website that contain information for vegetarian athletes —
SPORTS NUTRITION GUIDELINES FOR THE VEGETARIAN
http://www.vrg.org/nutshell/athletes.htm
VEGAN BACKPACKING
http://www.vrg.org/journal/vj2013issue2/2013_issue2_vegan_backpacking.php

TEEN ATHLETES
http://www.vrg.org/teen/#athletes
A REVIEW OF VEGETARIAN SPORTS NUTRITION BY D. ENETTE LARSON-MEYER
http://www.vrg.org/blog/2016/06/29/review-of-vegetarian-sports-nutrition-by-d-enette-larson-meyer/
http://www.vrg.org/bookstore/index.php?main_page=product_info&products_id=79

*JAKE'S JERKY
Jake's Naturals, a new natural foods company has recently introduced a new vegetarian jerky. Jake's Authentic Smokehouse Vegetarian Jerky is made from organic ingredients and is vegan. For more information go to http://www.jakesjerky.cc
Other vegan Jerky's:
PRIMAL SPIRIT FOODS – PRIMAL STRIPS MEATLESS VEGAN JERKY
http://www.primalspiritfoods.com/
TURTLE ISLAND TOFURKY JERKY
https://www.amazon.com/Turtle-Tofurky-Peppered-2-Ounce-Packages/dp/B000LKXRI6
VIANA ORGANIC VEGAN JUMBO SNACK SAUSAGE
http://thevegetariansite.com/cgi-bin/miva?Merchant2/merchant.mv+Screen=PROD&Store_Code=S&Product_Code=SnackSausage&Category_Code=meat+alternatives

STONEWALL's JERQUEE
https://store.veganessentials.com/stonewalls-jerquee-p75.aspx

LOUISVILLE VEGAN JERKY
http://www.lvjco.com/

Please make a donation to The Vegetarian Resource Group by visiting www.vrg.org/donate. We are a non-profit organization so we rely on your support to provide free resources, complete research projects, and to do community outreach!
*DISCLAIMER: The contents of this email/website and our other publications, including Vegetarian Journal, are not intended to provide personal medical advice. Medical advice should be obtained from a qualified health professional. We often depend on product and ingredient information from company statements. It is impossible to be 100% sure about a statement, info can change, people have different views, and mistakes can be made. Please use your best judgment about whether a product is suitable for you. To be sure, do further research or consult a healthcare professional.*