Posted on August 19, 2016 by The VRG Blog Editor
By Alicia Hückmann, VRG intern visiting from Germany
When people are asked to describe German culture, many will come up with Dirndl, Sauerkraut or Bratwurst even though these things are not actually typically German but rather Bavarian. Bavaria is a state located in the South-Eastern part of Germany and known for cities such as Munich and Nuremberg. Whether you go hiking in the Alps, have a beer at Oktoberfest, or listen to some of the finest music at Bayreuth festival – Bavaria is one of the most diverse regions in Germany and loved by tourists all over the world.
Our culinary tour begins with a delicious spread from this area: Obatzda. Traditionally made with lots of cheese and served with traditional German bread and veal sausages, Obatzda can also be enjoyed by vegans (perhaps with vegan sausages).

Starter: Obatzda – a savory "cheese" spread from Bavaria
(Serves 4)
Recipe by Clarissa Juse http://paradiesfutter.blogspot.de/

* ½ cup cashew nuts
* ½ cup vegan margarine
* 7 oz tofu
* 3.4 fl oz (non-alcoholic) lite beer or water
* 2 tbsp oil
* 2 scallions or a small red onion
* 1 tbsp paprika powder
* 1 tbsp caraway
* 4 tbsp nutritional yeast
* Salt and pepper, to taste
* Sliced onion and chopped chives for garnish
Soak the cashew nuts for an hour and take the margarine out of the refrigerator. Cut the margarine and crumble the tofu into very small pieces and put both in a bowl. Drain the cashew nuts and blend them with the lite beer or water. Add oil and blend until you get a creamy texture. Finely chop the scallions or red onion. Mix tofu, margarine, cashew cream, and onions together. Add spices, nutritional yeast, salt, and pepper and mix well. Garnish with onion rings and chives and serve with whole wheat bread.
For our main dish, we will continue our journey to the South-East of Germany and stop at a region called Swabia, which is part of both Bavaria and its neighboring state Baden-Wuerttemberg. Swabians are not only well-known for their thriftiness and economical lifestyle but also for their great sense of community. It is no wonder that Käsespätzle, an inexpensive yet mouth-watering meal and the main course of our Southern German menu, is this region's signature dish that has been bringing younger and older generations together for centuries. Even though the original recipe is made with lots of cheese and eggs, there is a way for vegans to enjoy this tasty meal.
Käsespätzle – a timeless Swabian noodle main course
(Serves 4)
Recipe by Sarah Kaufmann (http://www.veganguerilla.de)
* 4-1/3 cups flour
* 2 tbsp soy flour
* 1 tsp salt
* 2 cups water
* 8 ounces vegan cheese
* kosher salt, pepper
Optional: spaetzle maker (can be purchased online)
Add a pinch of salt to a pot of boiling water. Mix flours and 1 tsp salt in a bowl. Add 2 cups of water while stirring/kneading the dough. Preheat the oven to 350°.
For the noodles, you can either use a spaetzle maker (put on top of the boiling water, go back and forth and let the dough fall into the water) or a cutting board (pour some water on the board, spread the dough and use a knife to cut it into thin threads that fall into the water). Noodles that swim on top of the water are ready.
Put some of the vegan cheese into a 9 x 5 inch baking pan (any similar size works). Put some of the spaetzle on top and repeat until you run out of ingredients. For the last layer, use cheese. Bake for a few minutes until the cheese melts. Flavor with kosher salt and pepper.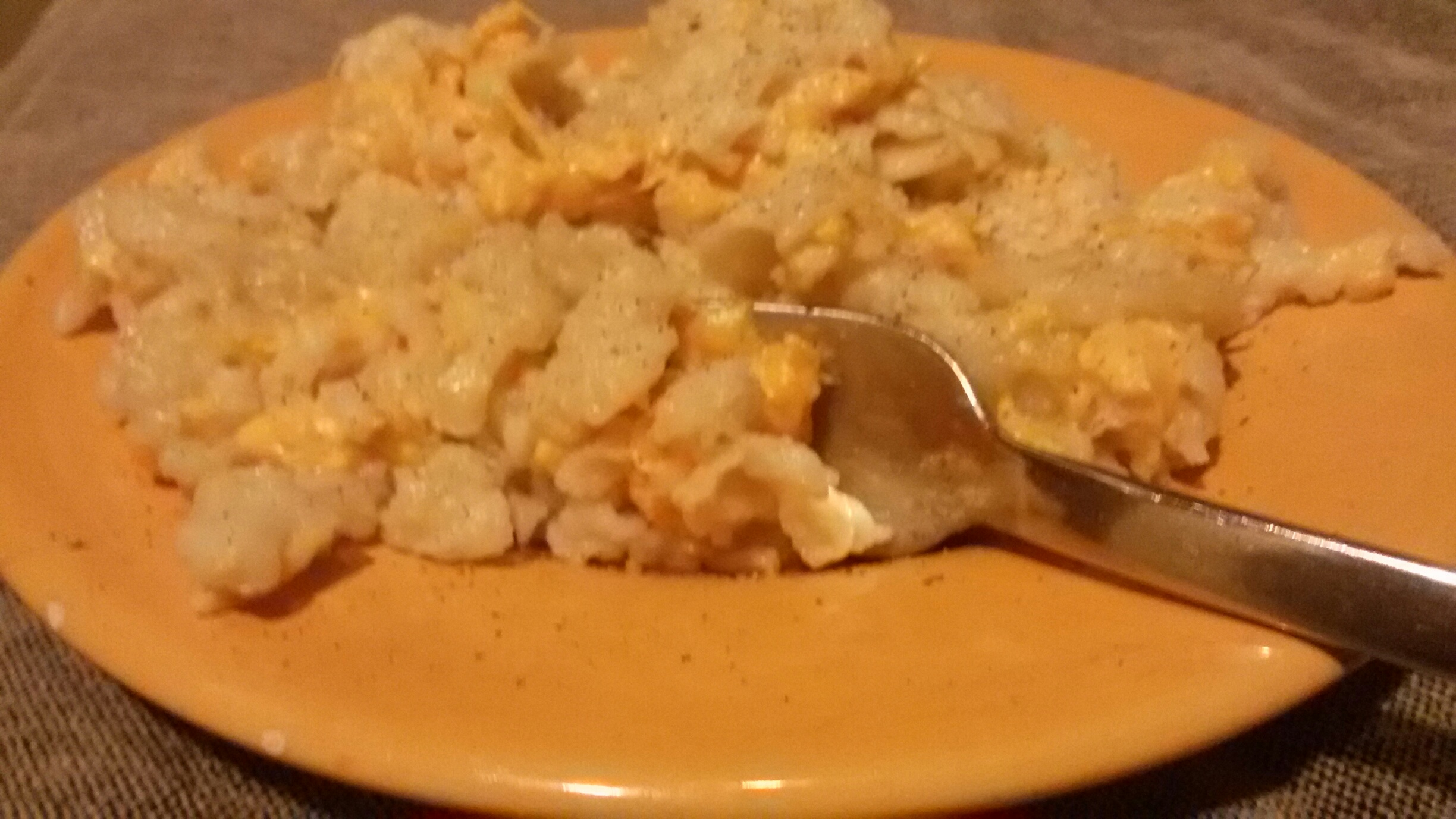 We will end our Southern German tour in the most south-western area of Germany, the famous Black Forest. The only thing this region is more famous for than stunning hiking trails and cuckoo clocks is a very popular dessert named Black Forest cake. As its main ingredients are actually only plants – dark chocolate and cherries – it is rather easy to make a vegan version.
Black Forest cake inspired vegan cupcakes – a tasty cherry delicacy
(Makes 12-15 cupcakes)
Recipe by Alicia Hückmann
* 1¾ cups flour
* 1/3 cup sugar
* 2 tsp baking powder
* ¼ tsp salt
* 1/3 cup baking cocoa
* 1/3 cup oil
* 1 cup vegan milk
* Approximately 15 oz can black cherries
* 1 cup vegan margarine
* 2 cups powdered sugar
* Vegan dark chocolate chips and black cherries for decoration
Mix flour, sugar, baking powder, salt, and cocoa, then add oil and vegan milk. Separate the canned cherries from the juice but do not pour the juice away. Blend the cherries with two tbsp of juice. Mix half of the puree with the dough and add ¼ cup of the juice. Pour the dough in muffin liners and bake for about 20 minutes at 350 degrees.
For the vegan butter cream icing, blend vegan margarine and powdered sugar. Depending on how much icing you like on your cupcakes, either use 1 cup margarine and 2 cups powdered sugar for a small amount of topping or you can double the ingredients for more icing and then add the remaining puree. Adapt the flavor, color, and texture with the help of the juice.
Take the muffins out of the oven and let them cool. Spread the creme using an icing bag or if you don't have one a knife can be used. Decorate with several chocolate chips and a black cherry on top.