Posted on September 21, 2016 by The VRG Blog Editor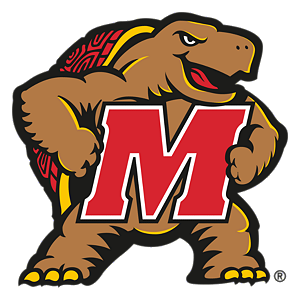 BY CASEY BROWN
I transferred to the University of Maryland, College Park from Georgia Southern University during my sophomore year, and I was immediately overwhelmed with the number of vegan options there were on this campus. Coming from a rural school in the south, I was not used to having a selection of vegan options other than some fresh fruit or a side salad. Since I transferred to UMD as a sophomore, I never ate in the dining halls on campus. However, the Assistant Director of UMD Dining Services, Bart Hipple, was kind enough to inform me about the various vegan options that are offered on campus.
Students who live in traditional housing on campus are required to have a meal plan.These are unlimited meal plans for each of the three dining halls: The Diner, South Campus Dining Hall, and 251 North Dining. Within each of the dining halls, students have access to many vegan options including quinoa, pasta, soups, salads, smoothies, and more
Each of the dining halls allows students to select from a variety of foods. For breakfast students have access to cereal with soy milk, bagels, vegan cream cheese, a vegan smoothie, and multiple other options. The lunch and dinner menu is very vegan friendly, and students can opt for pasta with tofu and veggies, stir-fry, vegan soup options that rotate throughout the week, beans and bean salad, lentils, a salad bar with a variety of fresh fruit, veggies, beans, dressings, and grains, and much more. Sprouts is a fully vegan station within The Diner and their menu is offered in each of the dining halls. They serve vegan versions of chicken, burgers, tuna salad, beef chile, and more. By making a combination of these foods, students will have access to a wide variety of vegan meals
Students are also welcome to contact dining services to discuss the options that are available in the dining halls, so they can become more familiar with the menu. Dining services is willing to work with students individually to determine foods that they can eat according to their dietary preferences. UMD posts the dining menus online, and it specifies whether or not certain items are vegan. You can view the menus here http://dining.umd.edu. In addition to their online menus, they have electronic menus within the dining halls that state whether an item is vegetarian/vegan friendly.
For students that are not on the meal plan, there are plenty of restaurants located in STAMP and additional cafes throughout campus. The STAMP Student Union has a variety of chain restaurants including Moby Dick, Subway, and Saladworks, which offer vegan options. Moby Dick has a hummus appetizer, salads, falafel, a veggie platter, and veggie kabobs with rice. (Be sure to specify no cheese or side of yogurt cucumber dressing with these options). At Subway you can easily customize a sandwich loaded with vegetables, and Saladworks allows you to customize your own salad as well. Taco Bell even released a vegetarian menu recently that can easily be customized for vegan options. These include multiple burritos, a veggie bowl, or beans and rice. By removing the cheese and certain dressings, these options can be made vegan-friendly.
If you are in a hurry, you can always grab some trail mix, fresh fruit, or other snacks from the Union Shop. There are also thirteen cafes located on campus, which are supplied with fresh vegan options daily. These include sushi, salads, sandwiches, and various other snacks you can take on the go.
The MD Food Co-op is located in the basement of STAMP, and it is the perfect place to visit if you are looking for vegan food. They offer a daily hot special, which ranges from burritos to 'make your own tacos.' They also have fresh-made sandwiches and salads, which include a falafel wrap/salad, a TLT (made with tempeh), a Tofurky club sandwich, and a Mediterranean wrap/salad. Their fridges are stocked with almond milk, fresh produce, kombucha, coconut water, organic juices, and flavored iced teas. They also sell snacks like Clif bars, muffins, trail mix, dried fruit, and dairy-free chocolate! They offer a wide variety of bagels with vegan butter or vegan cream cheese, which make a great breakfast option. If you're tight on cash, you can even volunteer at the Food Co-op in exchange for food credit!
In addition to all of the vegan options on campus, there is also an entirely vegan restaurant, NuVegan, located right off of campus under The Varsity Apartments. This is a short walk from campus, and it offers a wide selection of vegan food including burgers, macaroni, lasagna, orange "chicken," and much more! They also have smoothies, milkshakes, cookies, brownies, and many other dessert options!
While adjusting to a new college can sometimes be difficult, one thing you definitely won't have to worry about at UMD College Park is where to find vegan food!