Posted on November 04, 2016 by The VRG Blog Editor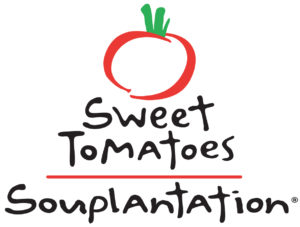 By Jeanne Yacoubou, MS
There are many dishes labeled as vegan at Souplantation & Sweet Tomatoes. The VRG asked Jim Ruggiero, Guest Relations Manager at Souplantation & Sweet Tomatoes, about their definition of "vegan" and received this email response:
We define "vegan" as any menu item not containing meat, dairy, eggs or any other animal-derived product.
For further clarification, The VRG asked if honey is present in any vegan-labeled menu item. Jim replied:
We consider honey to be animal-derived so we exclude labeling anything with honey as vegan.
We also asked Jim if the sugar used in some of their vegan dishes had been filtered through cow bone char. After checking with suppliers he stated:
I heard back from our multiple sugar vendors and currently our sugar products are not processed with bone char. However, as we move forward with purchasing products that are more locally sourced/GMO-free/gluten friendly this may change.
Concerning how the vegan dishes are labeled Jim wrote:
The vegan menu items have a label of "VE" on them. This applies to any soup, salad, dressing or bread. Items such as carrots, onions, broccoli, etc. do not have that label. Our menu on the website is also labeled and we do a blog post at the beginning of each month with allergens and dietary preferences available.
All of the vegan menu items offered at Souplantation & Sweet Tomatoes are listed on the chain's nutrition page: http://www.souplantation.com/nutritionguide/
Here is a listing of vegan menu options at Souplantation & Sweet Tomatoes exactly as they appear as of October 2016. Please note: This list can and does change. In fact we noticed (and included) several updates made between the September and October drafts of this article.
Souplantation & Sweet Tomatoes also uses a vegetarian label for many other menu items. Some dishes which may be commonly prepared as vegan or vegetarian (such as Pumpkin Spice Soup or Curried Pineapple & Ginger under "Hot Pastas & Kitchen Favorites") but are not at this restaurant chain are labeled specifically as "non-vegetarian" apparently to avoid customer regret if accidentally consumed.
Tossed Salads
Field of Greens: Citrus Vinaigrette
Italiano Fresco Mix
Mandarin Spinach w/ Carmelized Walnuts
Strawberry Fields with Caramelized Walnuts
Thai Peanut & Red Pepper
Thai Udon & Peanut
Prepared Salads
Arugula Citrus
Aunt Doris' Red Pepper Slaw
Baja Bean & Cilantro
Bok Choy Citrus Slaw
Chipotle Mango Slaw
Chipotle, Lime & Cilantro Quinoa
Citrus Penne Pasta
Curtido
Dijon Potato w/ Garlic Dill Vinaigrette
Dill and Dijon Potato
Fall Harvest Quinoa Salad
Fresh Herb Thai Slaw
Hong Kong Pearl Barley & Green Bean
Italian White Bean
Kale & Harvest w/ Almonds
Lemon Linguine with Fresh Basil
Lemon Rice w/ Cashews
Mandarin Noodles w/ Broccoli
Mandarin Shells w/ Almonds
Mandarin Udon w/ Almonds & Snow Peas
Provencal Green Bean & Potato Salad
Roasted Potato w/ Chipotle Chile Vinaigrette
Spicy Southwestern Pasta
Summer Barley w/ Black Beans
Sweet & Sour Broccoli Slaw
Sweet & Tangy Asian Quinoa Toss
Sweet Marinated Vegetables
Sweet Onion & Yukon Gold Potatoes
Tabouli
Thai Citrus & Brown Rice
Three Bean Marinade
Tomato Cucumber Marinade
Dressings
Bell Pepper Blend
Calavo Guacamole
Corn Salsa
Solstice Harvest Blend
Spicy & Sweet Pepita Sunflower Seed Mix
Soups
Classical Minestrone
Creamy, Nutty Zucchini & Basil Bisque
Fiery Quinoa & Black Bean Chili
Hearty Harvest Mexican Stew
Indian Lentil
Roasted Ratatouille
Santa Fe Black Bean Chili
Seven Vegetable
Sizzling Sriracha Udon
Veggie Hot & Sour
Bakery
Flour Tortilla
Sourdough Bread
Hot Pastas & Kitchen Favorites
Cal Rose Rice
Cilantro Lime Rice
Jakarta Ginger Curry w/ GF Soy Sauce
Jakarta Ginger Curry w/ GF Tamari Soy Sauce
Sautéed Balsamic Vegetables
Sensational Sweet & Sour w/ GF Soy sauce
Sensational Sweet & Sour w/ GF Tamari Soy Sauce
Sizzling Shanghai Asparagus w/ GF Soy Sauce
Sizzling Shanghai Asparagus w/ Tamari GF Soy Sauce
Desserts
Baked Cinnamon Apples
Condiment – Cinnamon
Condiment – Cinnamon Sugar Topping
Condiment – Maple Syrup
Condiment – Powdered Sugar
Condiment – Strawberry Topping
Pound Cake – Strawberry Topping
Breakfast
Oatmeal
For information on other restaurant chains, see http://www.vrg.org/fastfoodinfo.php
For information on vegetarian restaurants, see http://www.vrg.org/restaurant/index.php
The contents of this posting, our website, and our other publications, including Vegetarian Journal, are not intended to provide personal medical advice. Medical advice should be obtained from a qualified health professional. We often depend on product and ingredient information from company statements. It is impossible to be 100% sure about a statement, info can change, people have different views, and mistakes can be made. Please use your best judgment about whether a product is suitable for you. To be sure, do further research or confirmation on your own.