Posted on August 10, 2017 by The VRG Blog Editor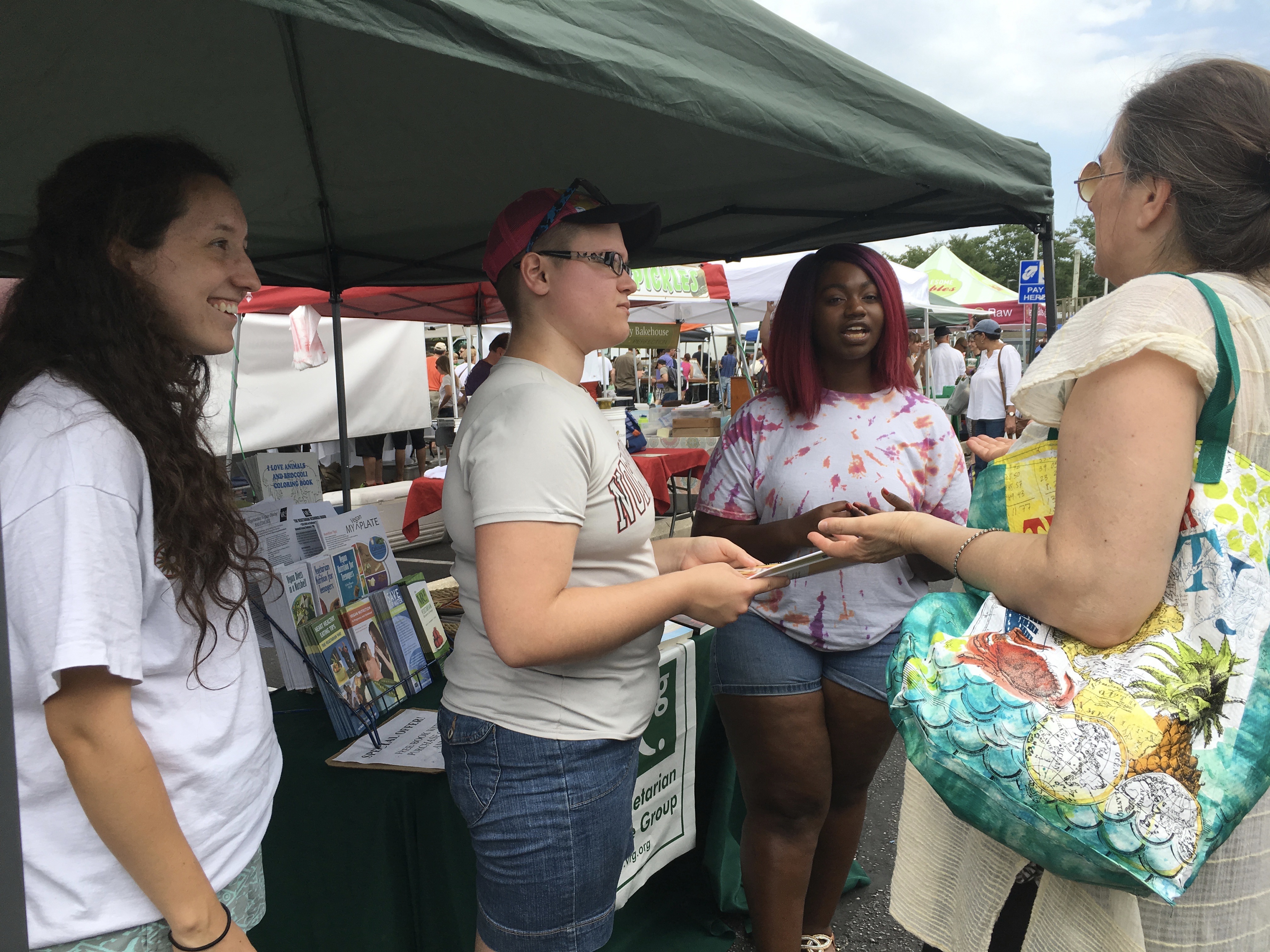 By Davin Cheyenne
As dawn approaches, the dew from the previous night melts into the freshly picked soil each farmer touches. Fresh produce such as peaches, cherries, eggplants, and tomatoes are packed into baskets ready to make the one to two-hour journey into the city. During this time the first light is clicked on, as families awaken in their homes preparing for their early morning walk down the street to pick up fresh local groceries for the week. Bag in hand, or foot on the gas pedal, both journeys lead to the same place.
Picture a place that connects the people of the community with the farmlands surrounding them, and where people who come from a low-income background with little education on nutrition, are able to afford cherries and peaches in a friendly atmosphere. With music and dancing filling the walkways this is what Waverly Farmers Market is known for in Charm City.
Waverly Farmers market is a local farmers market conveniently located in Baltimore, and is year-round every Saturday from 7 in the morning to 12 pm. At the market expect to see a parking lot containing eccentric booths full of friendly faces and exciting samples to try, from spicy ginger pickles to homemade kombucha and freshly picked berry jams. Each booth carries a special story with its products. Something I noticed is that there are booths that have been there since the beginning of the markets opening 32 years ago, which are local favorites.
As a Vegetarian Resource Group volunteer, I only expected to hand out Vegetarian Journal magazines, sell books, and give out information on veganism. Instead, I found that the more I listened, the more I, in turn, learned and developed a relationship with each new visitor. Each individual brought along an interesting reason of why veganism is actually important for the community as a whole, from the first person that stepped up to the booth (an older gentleman who has recently converted to vegetarianism due to his fight with diabetes), to a young woman, who since childhood lived on a vegan diet, however, wanted to learn more about the impact environmental and humane reasons of veganism can have on her neighborhood.
I see the important impact volunteering at The Vegetarian Resource Group booth on Saturday had on me. Volunteering allowed me to connect more with individuals and spread the true message of veganism which is a love of all, beyond condition. I made friends with people I believe I will see all around the city, and I can only believe will help with the building of community projects I hope to be a part of in the future.
For information on how to become a part of The Vegetarian Resource Group's volunteer group please contact Brigette at vrg@vrg.org