Posted on August 21, 2017 by The VRG Blog Editor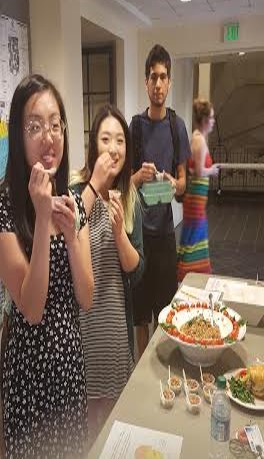 By Davin Cheyenne
Most teenagers already have a preconceived notion about college and all of its many splendors. College is a fantasy for most high schoolers: dreaming of food halls stocked with fruits, vegetables, meat and dairy alternatives, and desserts sometimes unavailable is now within reach.
Before college, I became vegan my junior year of high school. It was very hard to be vegan in a public high school where the lunches provided were for meat eaters, but I made it work. I was ecstatic to hear that in most colleges there were vegan options beginning to be provided.
When I was accepted to my previous college, I was excited to see a station in the cafeteria dedicated to vegan options. However, the next year when I actually attended the college the station was gone, and the plant-based options were few. Because of this I was discouraged and my health began to degrade. I wasn't eating like I used to: plentiful fruits and veggies every day. Thankfully I was chosen to become a part of a diversity program. I had to create a campus wide project to demonstrate leadership skills. So, I chose veganism as the central topic. I wanted to create a week of vegan meals for my school's campus to taste test. The student population would provide feedback for vegan meal options on campus they would like. Before starting, I needed a name for it; I chose "Chicks Dig Vegans."
In order to be successful, I had to contact my college's food service. First, I scheduled a meeting with my school's cafeteria chef. I provided the chef with a list of my goals for the project, a list of vegan menu options, and required paperwork from the cafeteria. The vision for my project was to raise awareness throughout my campus community and help incorporate delicious vegan entrees in the cafeteria. Some menu options included chia seed muffins, fruit with granola parfaits, vegetable lo mein, chili, casseroles, vegan pot-roast, imitation "tuna" sandwiches, etc.
To pull this off, I needed some assistance so I reached out to two friends for help. Throughout the week my friends created flyers to post around campus, and sent all students notifications and emails. Their help allowed the event to run smoothly. I had three vegan options served outside our cafeteria for all students, staff, and faculty to taste and provide feedback for what they wanted in the cafeteria. Some crowd pleasing menu options were a Mediterranean salad, sweet potato casserole, and chili. Some unwelcome choices were an "egg" salad and chia seed pudding.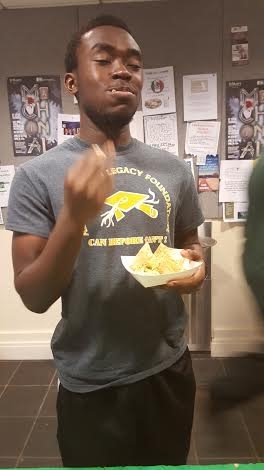 My project was awarded the most attended. Due to the amount of participation and positive feedback my project received, the cafeteria within my college incorporated a vegan station, vegan meats, cheeses, spreads, and ice creams. We built a bigger community at my college: 200 out of the 1000 people who tested the meals gave us their emails to learn more about veganism and animal rights.
Some of the options served (that were incorporated into the cafeteria) were the chili, vegetable lo mein, and an Indian curry. As the leader of this project I was overwhelmed with the amount of positivity and success I gained at my institution by simply providing information about veganism. Of course the tasty samples helped gain more followers as well.
Now for those entering or already attending college and wondering about introducing more vegan options or vegan options at all and don't know where to begin, keep reading:
First, contact your college's food service chef by email or walk in to discuss your diet and some options you would like. For instance my cafeteria did not have any vegan ice-cream: something on campus many vegans wanted. By simply mentioning this to the chef and showing there was a high demand many vegans at my college were now able to eat cruelty free dessert with their peers. Another challenge was my cafeteria did not have any vegetables that were not cooked with some type of animal product. Since my health involved vegetables, I asked the chef to serve the vegetables without animal products. Remember, you need to be very specific about what you want because many college chefs are not skilled in vegan or vegetarian food preparation practices!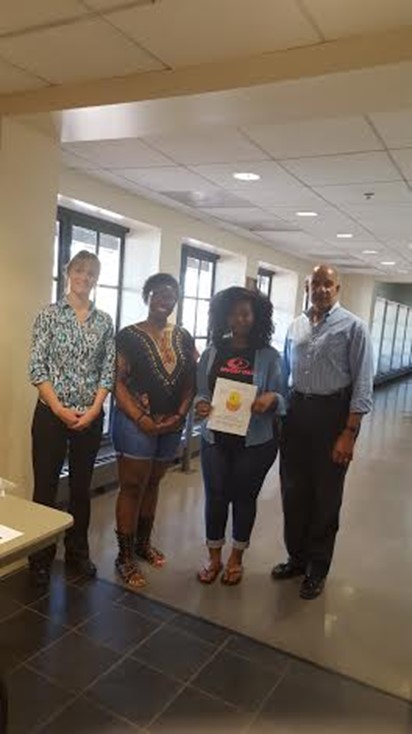 Second, start gaining a group of people at your school from the environmental, animal rights, and conservationist interests by participating in similar clubs on campus that also uphold your morals. Upon arriving at my university, it was very hard finding people to connect with who also shared my passion for veganism. So, I searched for clubs to get involved with. One club that I joined was Animals for Advocates, a group of students passionate about animal rights and a vegan/vegetarian lifestyle. After I joined this club, I gained more volunteers for my event. You will need many followers in order for your meal plan to be long term at your institution.
Third, stick with your mission. If you do not get what you're looking for, be an example of it; sooner than later, more people will take notice. The passion and determination I have to cater to the needs of the vegan community, especially on my campus allowed me to make a huge impact not only at my cafeteria but throughout my campus. In the beginning I received little positive feedback for my idea. However, I kept advertising my event and asked people I connected with through campus clubs to sample the meals. These people brought along more students to try the food and make a conscious decision on what they liked. Finally, I recommend expressing your passion for a vegan lifestyle, and rouse a revolution!
I hope this helps you on your journey to a more humane and animal friendly meal plan on campus.
For more information, see http://www.vrg.org/teen/#college