Posted on August 28, 2017 by The VRG Blog Editor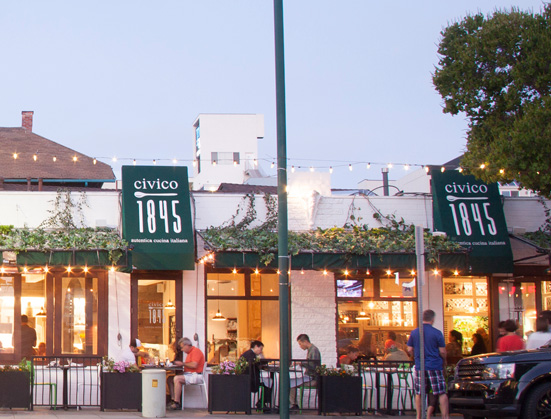 By Rebekah Campbell, VRG intern
Civico 1845 is located in San Diego, California, and is located in a part of town called Little Italy that brings many Italian cultures and food into San Diego. I had the privilege of going to Civico 1845. Civico offers many different authentic Italian food menus, one of which is vegan. They make sure to only use fresh, locally grown ingredients in all their dishes. I ordered the Melanzana Alla Parmigiana, which is made with eggplant and smoked vegan mozzarella. Drinks such as wine and beer are offered.
Surprisingly, Civico offers a vegan dessert menu as well, which I ordered the Gelato Tartufo from. The Gelato Tartufo was extremely rich with Italian Dark Chocolate and was stuffed with gooey caramel chocolate.
Reservations should be made for Civico 1845, for it is hard to get a walk-in seat. Overall, the experience was restful, and great.
Check out the menu or make reservations at www.civico1845.com
Click on vegan at http://www.civico1845.com/menu/
For information on other veggie restaurants in the USA and Canada, see:
http://www.vrg.org/restaurant