Posted on December 08, 2017 by The VRG Blog Editor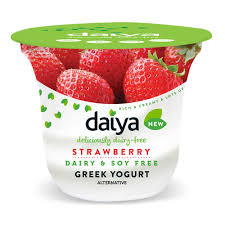 New varieties of vegan yogurt keep showing up on store shelves. The latest edition of Vegetarian Journal includes an extensive guide to vegan yogurt that was researched and written by several VRG interns and volunteers.
The reviewers tasted various yogurts and compared nutritional information, cost, and more. They looked at almond-based, soy-based, coconut-based, cashew-based, flax-based, and hemp-based yogurts.
The entire article can be read here:
http://www.vrg.org/journal/vj2017issue4/2017_issue4_vegan_yogurt.php
To subscribe to Vegetarian Journal, visit:
Subscribe to Vegetarian Journal