Posted on January 02, 2018 by The VRG Blog Editor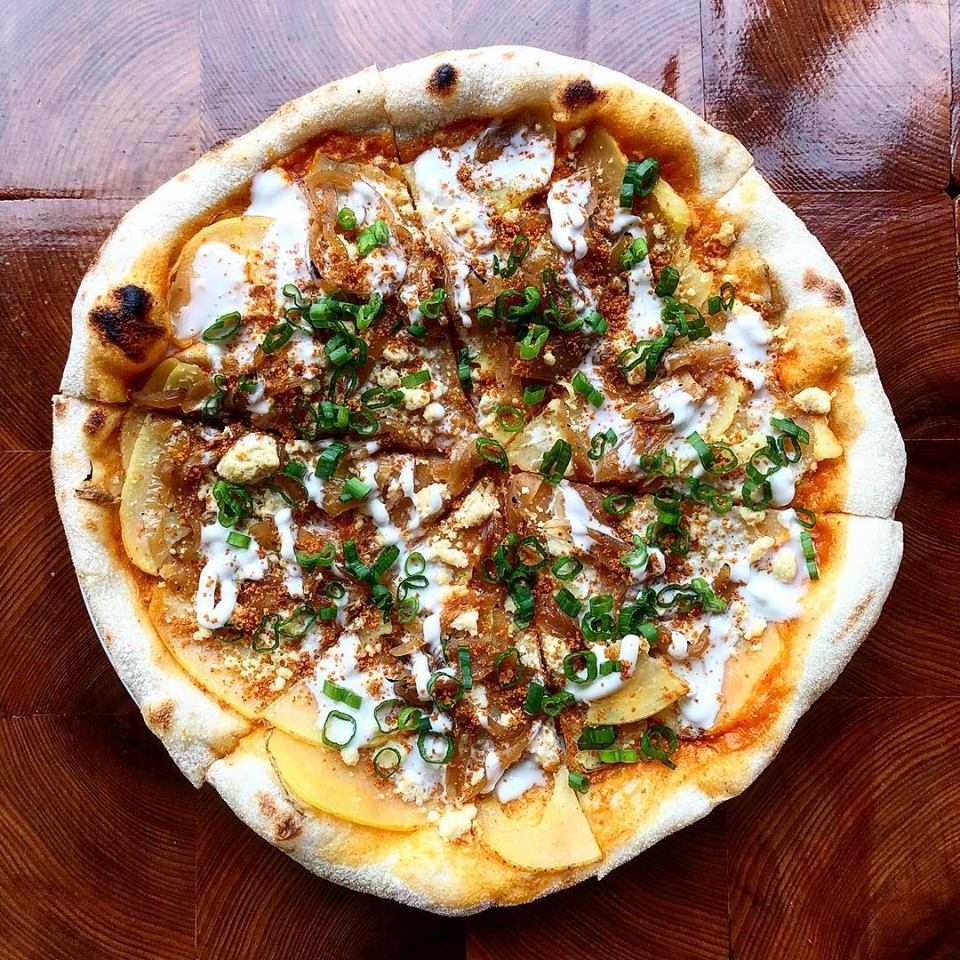 The Vegetarian Resource Group maintains an online Guide to Vegan/Vegetarian Restaurants in the USA and Canada. Below are some recent additions. The entire guide can be found here:
VRG Online Veggie Restaurant Guide
To support the updating of this online restaurant guide, please donate at:
Donate to VRG
Café My House
1015 Wellington St. West
Ottawa, ON K1Y 2Y1 Canada
Café My House is an upscale restaurant serving seasonal multi-course tasting menus and brunches. Located just blocks away from the heart of Ottawa's art district, the restaurant offers a plant-based take on fine dining. Dishes on past tasting menus include risotto-stuffed cabbage, mushroom steaks with miso butter, and jalapeno-mint ice cream. Charcuterie and nut cheese boards are also available. Wine pairings are served alongside the multi-course menus; Café My House sources its natural and biodynamic wines from independent wineries worldwide. The restaurant also has an ever-changing cocktail menu that offers drinks created with house-made bitters, syrups, and liqueurs.
Carina's Bakery
4725 SW Lombard Ave. #108
Beaverton, OR 97005
Located in a small shopping center across the street from Beaverton Town Square, Carina's Bakery serves a variety of Swedish baked goods, coffee drinks, and savory lunch items. All items are vegan and soy-free, with gluten-free options available as well. The uniqueness of Carina's Bakery not only comes from its baked goods, but also from its owner, Carina Comer, who is legally blind. Besides her love of crafting traditional pastries and cookies, she also has a strong commitment to helping people with disabilities learn various skills and share their love of baking. Hiring people who are visually impaired is one way that Carina's Bakery supports the surrounding community.
Die Pie
11215 Jasper Ave.
Edmonton, AB T5K 0L5 Canada
Die Pie, located in downtown Edmonton, serves vegan pizzas (see photo above) and entrées. Chefs Neil Royale and Karuna Goodall are a brother-and sister-team whose passion for creating plant-based cheeses led them to open their own pizza restaurant. Die Pie offers several different options of vegan cheese including cheddar, harvarti, and gorgonzola. All of the cheeses used on their pizzas are made in-house from ingredients such as cashews and hemp seeds. Fan favorites include the pulled pork pizza, made with jackfruit, and the macaroni and cheese pizza served with cashew mozzarella and king oyster bacon. Gluten-free, nut-free, and soy-free options are available.
Hello 123
1122 Queen St. West
Toronto, ON M6J 1H9 Canada
Hello 123 offers something for everyone with an appetite for healthy, fresh, plant-based eating. Breakfast options include parfaits, avocado toast, waffles and 'Porridge of the Week'. There are smoothie bowls, cold press juices and coffees and teas. Lunch entrees are offered in either 'small' or 'bigger' sizes and include salads and noodles with protein options like seasoned chickpeas, seared tempeh and hemp and sunflower balls. The dinner menu consist of many of the lunch entrees in bigger portions.
Urbavore
1103 Church St.
Lynchburg, VA 24504
Homemade, plant-based interpretations of the some of the South's favorite food dishes is what Urbavore offers to new and seasoned plant-based palettes for both breakfast and lunch. Breakfast or 'breakie' choices include biscuits and mushroom gravy, homemade waffles, and pecan scones and maple icing. Homemade mushroom and lentil patties are features under the 'Burgers' section of the menu. Lunchtime 'sammiches' include 'Crabbie sliders' with New Orleans Remoulade and The Barbocoa with cilantro cream sauce, which are both made with Jackfruit. A different soup is featured weekly as a side along with other sides like mac n' cheese, handmade sweet potato chips, and Caesar and House salads. Sweets are last, but certainly not least, on the menu and include Creme Brulee and Sirabella NY Style Cheesecake.
Vegan Hippie-Chick
1034 Fort St.
Victoria, BC V8V 3K4 Canada
How hip is vegan, plant-based food? Come check out the menu at this groovy cafe that boasts some of the coolest food items in Victoria, BC, Canada where breakfast is served all day. The appetizers are creatively re-named 'appies' and include onion rings with nacho cheeze dip, cheezy kale chips, dilly pickle wedges or a cheezy plate. Other menu items include delicious sandwiches like oyster mushroom "pulled pork" in either half or full sizes, raw veggie burgers, and salad bowls like the Far Out Falafel or the Trippy Taco Salad. In addition to the traditional café fair, Vegan Hippie-Chick offers gourmet raw pizza by the slice, made with buckwheat crust. One's sweet tooth is not neglected either as this cafe also serves five choices of both sweet square trays and birthday cakes.
Vegan Kitchen
794 Neapolitan Way
Naples, FL 34103
Located in the Neapolitan Plaza strip mall, this small restaurant boasts a clean, stylish interior and a tantalizing menu. Options range from traditional Asian fare, such as Pad Thai and dumplings, to an Asian "burrito" (stuffed with rice, mung beans, wheat protein, and avocado, then finished off with a vegan mayo) and a Vegan Shrimp Pasta with your choice of tomato sauce or pesto, topped with mushrooms, cauliflower, and zucchini. Ask about their daily desserts!