Posted on February 06, 2018 by The VRG Blog Editor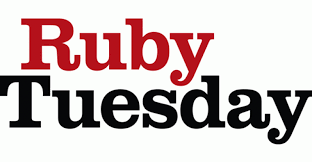 Ruby Tuesday lists these items on their salad bar: Chopped Romaine, Baby Spinach, Field Greens, Iceberg, Grape Tomatoes, Shredded Kale, Diced Cucumbers, Broccoli Florets, Bell Pepper Strips, Black Beans, Sliced Mushrooms, Carrots, Grapes, Diced Apples, Mandarin Oranges, Green Peas, Black Olives, Edamame, Banana Peppers, Artichoke Hearts, Dried Cranberries, Wasabi Peas, Sunflower Seeds, Carrots, Celery, and more.
See here for vegan options. http://gipsee.com/rubytallergen/Loc.aspx
Select by location and then vegan options.
The contents of this posting, our website, and our other publications, including Vegetarian Journal, are not intended to provide personal medical advice. Medical advice should be obtained from a qualified health professional. We often depend on product and ingredient information from company statements. It is impossible to be 100% sure about a statement, info can change, people have different views, and mistakes can be made. Please use your best judgment about whether a product is suitable for you. To be sure, do further research or confirmation on your own.
For vegetarian and vegan restaurants, see VRG Online Veggie Restaurant Guide