Winter 1996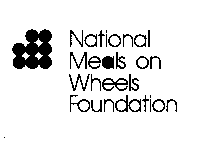 Meals on Wheels
The Vegetarian Resource Group has committed to be a corporate sponsor of the Vegetarian Initiative formed by the Meals on Wheels Foundation and the National Association of Nutrition and Aging Services Programs (NANASP). The Vegetarian Initiative is designed to instruct local Meals on Wheels groups who are interested in serving vegetarian meals to program clients.
Suzanne Havala, M.S., R.D., author of Simple, Lowfat, and Vegetarian and a nutrition advisor for The Vegetarian Resource Group and Tony Abate, Director of Community Programs, Mystic Valley Elder Services, Malden, MA, have been named co-chairs of the Initiative.
Says Connie Benton Wolfe, Executive Director of the Meals on Wheels Foundation, "We are very pleased to have both Havala's national reputation for expertise in this area and Abate's community-based perspective in the development of this Initiative. We'd like to add our recognition of a vegetarian diet as a healthful alternative to that in the USDA's recently released dietary guidelines and, hopefully, quantify how many of the one million meals served daily through our programs and the five million served daily through institutions represented by our partner, the American Association of Homes and Services for the Aging (AAHSA) are vegetarian." The AAHSA represents about 20% of the nation's nursing homes.
Havala is "pleased to be part of this historic effort to develop the first set of vegetarian menus for Meals on Wheels and congregate dining programs. The Vegetarian Initiative will also help Meals on Wheels programs in accommodating the increasing ethnic diversity of their client base as many nationalities are accustomed to more fruits, vegetables, and grains in their diet."
The goals of the Initiative are to develop vegetarian menus for use in senior foodservice, a companion recipe book, and a consumer education brochure for distribution to clients. According to Abate, "Seniors are more cognizant of nutrition and more amenable to change than heretofore thought; they are indeed flexible and open to changes in diet. We do believe that our clients will make changes in that direction."
The menus will be in keeping with current dietary guidelines and methods of program operation for ease of use. However, Abate notes that menus will be designed with the special dietary needs of seniors in mind, "In many cases, seniors need more nutrient-dense calories than other populations to maintain their health or to treat their disease-state." Havala adds, "We will be adding lots of fiber - fruits, grains, vegetables - which will help alleviate common conditions that are assumed to be age-related but are truly diet-related, such as gastrointestinal disorders, constipation, and hemorrhoids."
The National Meals on Wheels Foundation is a grantsmaking organization dedicated to increasing public awareness of Meals on Wheels programs and the valuable service they provide in the local community, and to enhancing the quality of those programs nationwide. This federally-funded foodservice program was inspired by privately funded and community-run programs. There are now 1,500 federally funded Meals on Wheels programs and several hundred privately funded ones in communities across the country.
© 1996- The Vegetarian Resource Group
PO Box 1463, Baltimore, MD 21203
(410) 366-8343 Email: vrg@vrg.org



Last Updated
September 20, 1997

Graphic design by


The contents of this web site, as with all The Vegetarian Resource Group publications, is not intended to provide personal medical advice. Medical advice should be obtained from a qualified health professional.

Any pages on this site may be reproduced for non-commercial use if left intact and with credit given to The Vegetarian Resource Group.

Web site questions or comments? Please email brad@vrg.org.