Posted on March 30, 2010 by The VRG Blog Editor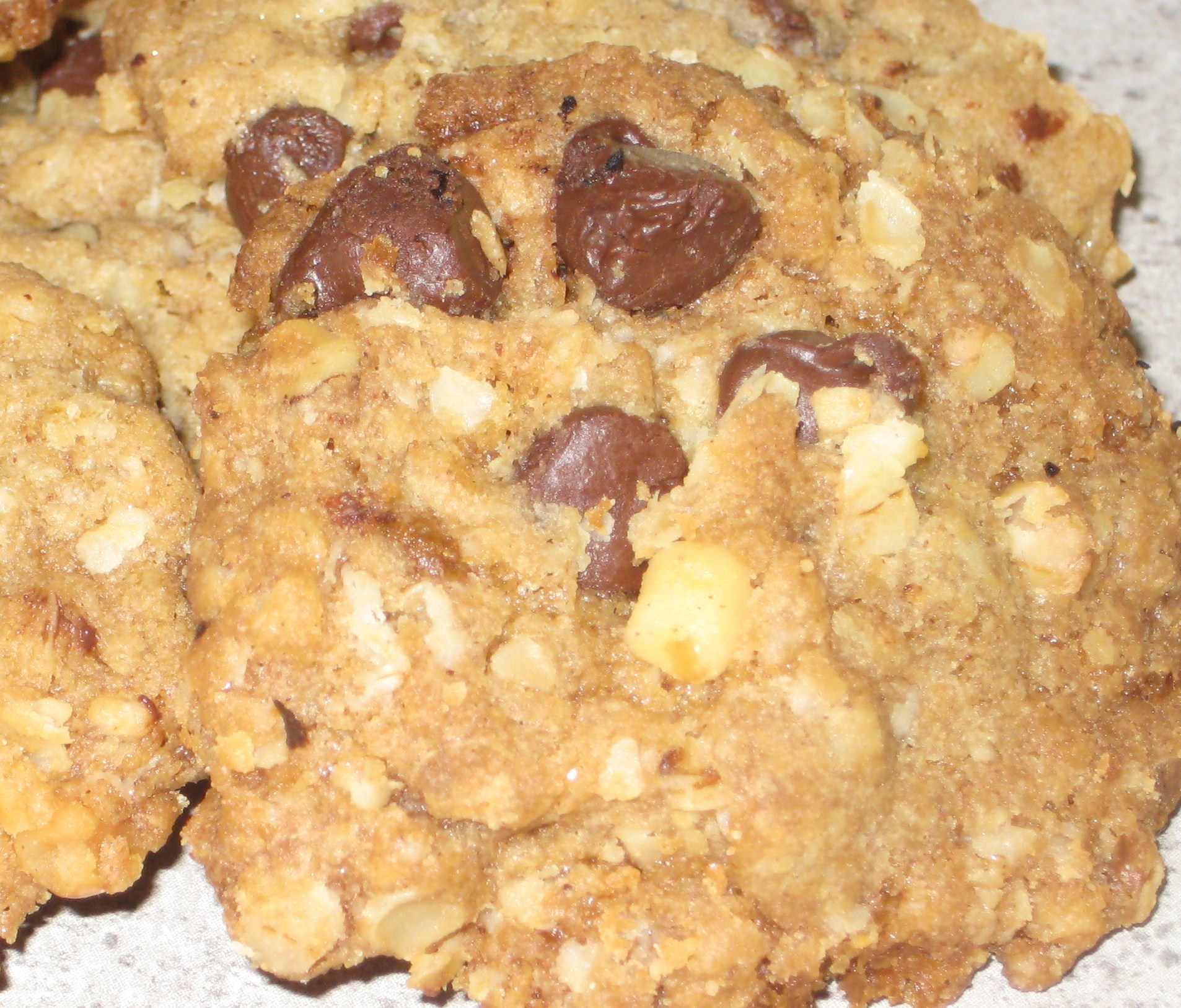 Julia Driggers, R.D., shares a recipe for vegan oatmeal nut chocoloate chip cookies:
Oatmeal Nut Chocolate Chip Cookies
Makes About 5 Dozen
Ingredients:
1 cup Whole Wheat Flour
½ cup All-Purpose Flour
1 tsp Baking Soda
3 cups Quick or Old Fashion Oats (uncooked)
½ cup Walnut Pieces
1 cup Vegan Chocolate Chips or Carob Chips
2 sticks Earth Balance Vegan Margarine (Soft)
1 cup Vegan Brown Sugar (packed firm)
½ cup Vegan Granulated Sugar
2 equivalents of Egg Replacer
1 tsp Cinnamon
1 tsp Vanilla
Preheat oven to 350 degrees F. Combine flour, baking soda, and cinnamon. Add in oats, walnuts, and chocolate chips. Mix well. In separate large bowl, beat together margarine, brown sugar, and granulated sugar until creamy. Add in egg replacer and vanilla. Mix well. Combine flour mixture to margarine mixture and mix. Grease cookie sheet. With a table spoon drop cookie batter onto pan. Bake 10-14 minutes or until tops are golden brown. Cool.
Share these with your friends and make them smile!
Nutritional Information Per Serving (Serving Size 2 Cookies)
| | |
| --- | --- |
| Calories: 164 | Fat: 8 gm |
| Fiber: 2 gm | Carbohydrates: 21 gm |
| Protein: 2 gm | Sodium: 110 gm |
| Calcium: 15 mg | Iron: 1 mg |