Posted on January 29, 2016 by The VRG Blog Editor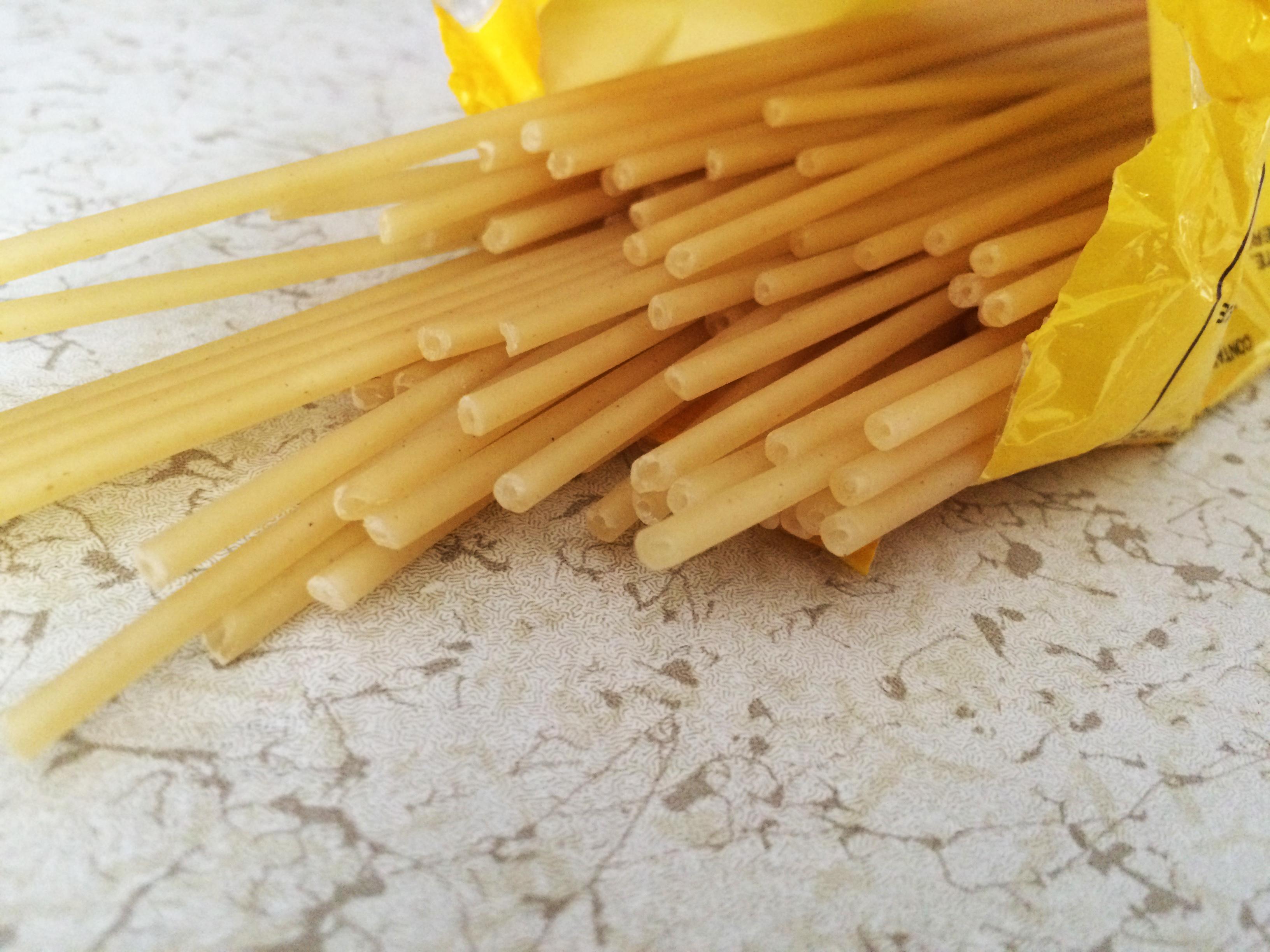 What could be better than sharing delicious vegan food with family and friends on Valentine's Day? Below are two different pasta recipes from books published by The Vegetarian Resource Group. You may want to prepare a dish and give a gift of one of these books. The cookbooks can be ordered here: http://www.vrg.org/catalog/
Pasta in Paradise from Vegan Meals for One or Two
(Makes 2 servings)
4 ounces uncooked vermicelli, rice noodles, or spaghetti
¼ cup red or yellow bell pepper strips (about 1 medium pepper)
1 cup ripe chopped papaya (about 1 small papaya)
1 cup chopped tomatoes (about 1 medium tomato)
½ cup ripe chopped mango (about 1 half mango or look for frozen mango cubes)
2 Tablespoons chopped fresh cilantro of flat leafed parsley
2 teaspoons olive oil
¼ teaspoon cinnamon
½ teaspoon white pepper
2 Tablespoons chopped peanuts
Cook pasta according to package directions. Rinse, drain, and set aside to cool. In a large bowl, combine pepper, papaya, tomatoes, mango, cilantro, oil, cinnamon, and white pepper and toss to mix. Add cooked pasta and toss to mix. Top with peanuts before serving.
Szechuan-Style Lo Mein from Vegans Know How to Party
(Serves 8)
1½ pounds thin rice noodles, vermicelli, or thin spaghetti
2 Tablespoons sesame oil (divided)
1 Tablespoon fresh minced ginger
3 cloves garlic, minced
1 Tablespoon red pepper flakes
2 Tablespoons nutritional yeast
1 Tablespoon soy sauce
6 cups fresh bok choy or Napa cabbage, thinly sliced (about 2½ pounds)
1 cup thinly sliced red bell pepper
1½ cups vegetable broth
½ cup thinly sliced vegan Canadian bacon or breakfast strips
4 thinly sliced green onions
½ cup minced fresh cilantro
½ cup chopped cashews (optional)
Heat 4 quarts of water to a boil. Break noodles in half and add to water. Reduce heat to medium and allow pasta to cook until just al dente (chewy). Drain and toss with 1 Tablespoon sesame oil. Set aside.
Heat 1 Tablespoon sesame oil in a large skillet or wok. Add ginger, garlic, and pepper flakes and sauté for 1 minute. Quickly stir in yeast and soy sauce to combine and add bok choy and bell peppers. Stir and cook quickly until bok choy is wilted. Add broth, lower heat, and simmer 5 minutes uncovered. Stir in cooked noodles and vegan bacon and cook until thoroughly heated.
Place lo mein on a serving platter or in a serving bowl. Top with green onions and cilantro and cashews (if desired). Serve hot.