Posted on February 06, 2017 by The VRG Blog Editor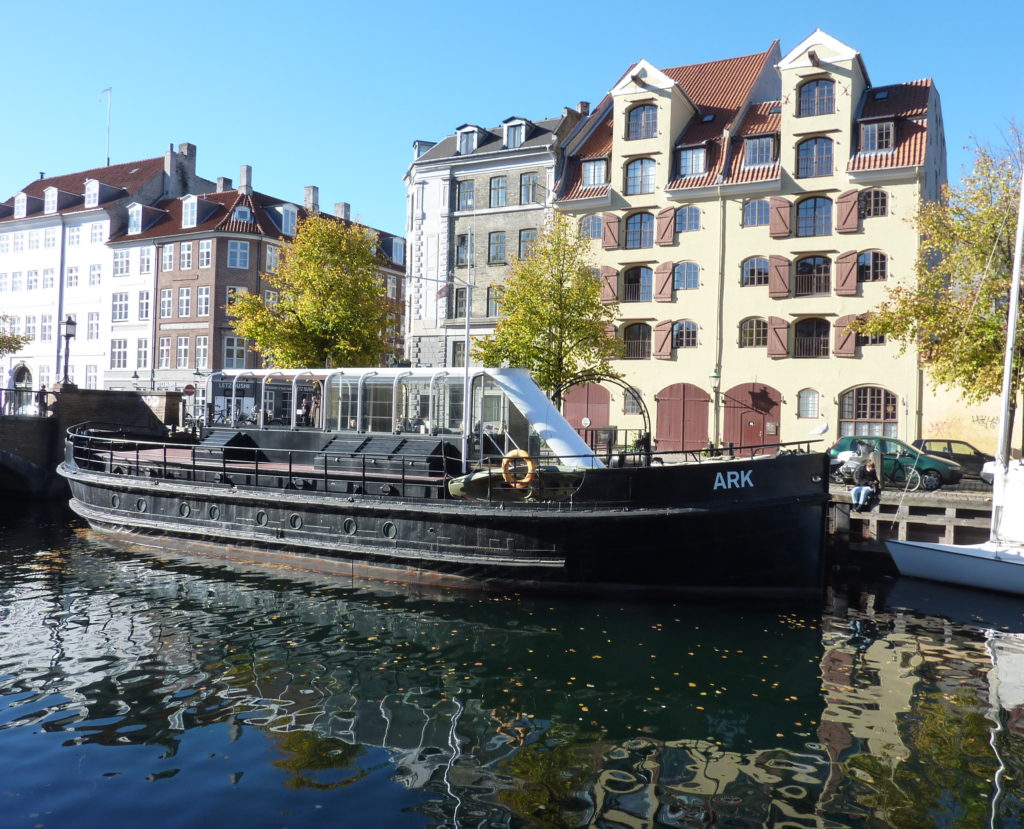 By Julia Mathew, VRG Intern
Denmark is the largest single exporter of pork and has one of the highest rates of meat consumption in the world. About 28 million pigs are raised annually in the small Scandinavian country of five and a half million. Historically, Scandinavia has had a diet rich in meat and dairy products. However, the vegan movement has been growing across the region. In recent years, the organic health food industry has been booming in Denmark. The capital city of Copenhagen was named the European Green Capital in 2014 and aims to be carbon neutral by the year 2025. Although it was met with resistance from the Danish Agriculture and Food Council, Landbrug & Fødevarer, a meat tax to reduce climate effects was proposed by the Danish Council of Ethics, Det Etiske Råd. Environmental incentives, along with ethical concerns, have caused many Danes, especially within Copenhagen, to become interested in the vegan movement.
Copenhagen is one of the most expensive cities in Europe and frequently eating out can easily add up. However, cheaper vegan-friendly options exist. Take advantage of street food, such as falafel, which can be found at stands or small shops throughout the city, especially in Nørrebro. Smileys Kebab is a small stand in front of the Amagerbro Metro Station that sells cheap falafel wraps, pita, and salad boxes from 25-35 Danish kroner. It is vegan except for the white, dairy-based dressing that often comes on it. Falafel-House is another good option in central Copenhagen that is fairly cheap as well. Some hotdogs stands, such as Den Økologiske Pølsemand (DØP) by the Round Tower in central Copenhagen, offer organic vegan sausage or pølse. The Swedish fast food chain MAX Hamburger also offers the spicy "Oumph! BBQ Burger," which includes pulled soy protein and vegan mayonnaise for 52 Danish kroner. These are all great options for relatively fast and 'cheap' plant-based meals for Copenhagen standards. It is also important to note that most coffee shops in Copenhagen offer plant-based milks such as soy, almond, and oat milks. Many cafes and bakeries are also starting to label pastries as vegan and often offer raw vegan cakes.
In terms of grocery shopping, many Danish supermarkets offer vegan options. Most grocery stores carry some sort of plant-based milks such as soy, almond, rice, oat, and coconut milks. Netto, SuperBrugsen, Fakta, Lidl, Føtex, Meny, Irma, and Aldi are some common supermarkets in Denmark and generally all sell non-dairy milks. The most common brands of plant-based milks in Denmark are Alpro, Naturli', Urtekram, and Oatly. Tofu, falafel, soy creamer, and vegetable margarine are often found at most grocery stores. Discount grocery store companies, such as Netto and Lidl, generally do not carry as diverse of vegan products as larger grocery stores like SuperBrugsen and Meny, which often sell Astrid och Aporna products. Some Rema1000 stores sell vegan ice cream by the brand Tofuline. Larger grocery stores such as Irma, SuperBrugsen, and Føtex often have vegan spreads, nut butters, tofu, ice cream, and vegan specialty products to some extent. Many ethnic shops sell cheaper produce, nuts, juices, and falafel in comparison to Danish supermarkets. The Danish Vegan Society is currently working with Danish grocery stores across the country to increase the number of vegan products offered. Many vegan specialty shops in Copenhagen import vegan products from countries like Germany and the UK.
Health is becoming an increasingly popular concern for Danes, and plant-based food is on the rise. The number of plant-based restaurants and vegan options available in Copenhagen has significantly risen in the past few years.
Vegan-friendly Restaurants, Cafes, and Shops in Copenhagen
• 42Raw (Pilestræde, Frederiksberg): Serves brunch, burgers, salads, tapas, pizza, lasagna, sandwiches, breakfast bowls, and smoothies; 100% raw vegan
• Acacia (Frederiksberg): Serves ice cream sandwiches, muffins, cupcakes, and desserts; vegan-friendly
• Café N (Nørrebro): Serves brunch, burgers, soup, hummus and bread, sandwiches, the hearty 'Café N-plate', and freshly squeezed juices; 100% vegan
• Green Burger (by Nørreport Station): Serves various plant-based burgers with vegan mayonnaise and sauces; 100% vegan
• Hope Bar (Central): Serves salads, smoothie bowls, brunch, raw desserts, and coffee; mostly vegan
• Kaf (Nørrebro): Serves vegan brunch, sandwiches, and cakes; 100% vegetarian and mostly vegan
• Morgenstedet (Christiania): Serves organic, home-cooked, hearty vegetarian meals from soups and bread to rice and pasta dishes; 100% vegetarian and mostly vegan
• Naturbageriet (Central): Serves various vegan Danish pastries and vegan food products; vegan-friendly
• Nicecream (Vesterbro): Serves coconut milk ice cream, bars, cookie sandwiches, milkshakes, and acai bowls; 100% vegan
• simpleRAW (Central): Serves brunch, snacks such as kale chips and sweet potato nachos, stuffed rice paper with veggies, warm burgers, zucchini noodles, raw cakes, juices/smoothies and shakes; 100% vegan and mostly raw
• Souls (Østerbro): Serves brunch, hearty salads and sandwiches, pizza, burgers, coffee, and raw cakes; 100% vegan
• The South Indian (Frederiksberg, Vesterbro): Serves traditional South Indian food such as sambar, chutney, idli, vada, parotta, and different varieties of dosas, has a popular all you can eat dosa special; vegan-friendly
• Torvehallerne (by Nørreport Station): Also known as the 'Glass Market', houses many coffee, pastry, and small food stands; some vegan options available
o Most coffee stands have soy, almond, or oat milks available
o The Fresh Market has fruits, vegan salads, and breakfast bowls to-go
o Grød is a porridge bar that has some marked vegan options
o Smag has multiple dense and flavorful vegan salads
• Urten [by Atlas Bar] (Central): Vegan restaurant located above and owned by Atlas Bar, serves hearty and diverse plant-based foods such as braised or roasted vegetables, soups, pancakes, and various desserts; 100% vegan
Specialty Shops & Health Food Stores
• Den Vegansk Butik (Central): Sells many vegan food products such as dry goods, spreads, drinks, bars, pasta, and pastries; 100% vegan shop
• Astrid och Aporna (Frederiksberg): A Swedish brand with its own shop and line of various vegan products, along with many imported products; sells plant-based meats, cheeses, spreads, sweets, dry goods, frozen treats, and also offers a small selection of prepared foods; 100% vegan shop
o Astrid och Aporna Spiseri is a small vegan fast-food restaurant in Nørrebro that offers hotdogs and burgers
• Spidsroden (Nørrebro): Offers many plant-based meats, specialty products, and produce; 99% vegan shop
• Natur og Sundhed Helsekost (Nørrebro): Health food store that offers many cosmetics and body care products, as well as bars and some vegan specialty products; vegan-friendly
• Helsemin (Nørrebro, Vesterbro, Central): A small health food chain that offers organic cosmetics and body care products, as well as supplements and some vegan specialty products; vegan-friendly