Posted on April 19, 2017 by The VRG Blog Editor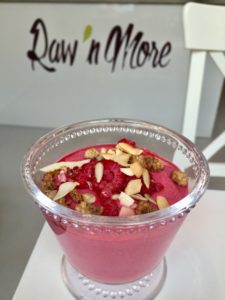 By Julia Mathew, VRG Intern
Last April, I visited Helsinki during the spring for about a week. Although it was quite chilly, I really enjoyed my time in Finland and was fascinated by not only the amount of vegan options in Helsinki, but of the blend of Scandinavian and Russian roots found throughout the city. Although the general structure of the inner city appeared to feel quite Scandinavian, there were Russian architectural touches throughout the city. A striking example of this is Uspenski Cathedral, an Eastern Orthodox Cathedral overlooking the Pohjoissatama Harbor. It was designed by the Russian architect Aleksey Gornostayev and was completed in 1898.
Helsinki is the capital of Finland and is located in the very south of the nation, just short of the Gulf of Finland. It is the largest city in Finland with around 600,000 inhabitants. The Nordic nation has a population of about 5.5 million people. Known for Nokia, Moomin, Eero Aarnio's ball chair, Angry Birds, Fiskars scissors, Linux, and saunas, Finland is never short of innovation or creativity. The vegan movement has even emerged in Finland and has especially expanded in Helsinki in recent years. The official Visit Finland website even has an article about veganism in Helsinki! See: http://www.visitfinland.com/article/helsinki-goes-vegan/
Last year, I visited a couple health food stores and vegan-friendly establishments in the city. Silvoplee is the largest buffet-style vegetarian restaurant in Helsinki. It is well-known and revered among vegans and vegetarians in the area. The buffet offers a variety of flavorful raw and hot vegetarian dishes and has a small smoothie bar with premade sandwiches.The buffet is charged based on weight per plate. Vegan cakes and other small desserts are also available. I really enjoyed Silvoplee and understand why it's known as one of the best vegetarian restaurants in Helsinki. They have so many delicious options in the buffet and their smoothies are so refreshing.
I was greeted with a smile at a little raw café in Taka-Töölö called Raw n' More. I had a raspberry chia pudding with a soy latte in the bright, minimalistic café. Raw n' More had many beautiful raw vegan cakes on display as well. I actually found that many cafes in Helsinki, such as Johan & Nyström, have raw vegan cakes. Johan & Nyström is a Swedish coffee roaster beautifully located right by Uspenski Cathedral on the Pohjoissatama Harbor. Café Kahvila Sävy also had a daily special of vegan banana bread. I was pleased to find that most, if not all, of the cafés I went to in Helsinki had Oatly's oat milk or some other type of plant-based milk available.
Just Vege is a small vegetarian joint right off the Sörnäinen metro station. It is a three-minute walk from the vegan-friendly café, Kahvila Sävy. Just Vege offers many Mediterranean falafel dishes and has a separate vegan menu available online. The staff is also very friendly and knowledgeable about making the vegetarian dishes vegan. I really enjoyed their vegan meze plate and seitan/veggie döner kebab dish. I definitely recommend visiting Just Vege, as well as Vegekauppa, the vegan grocery store next door. Kotiharjun Sauna Oy, an old, traditional public Finnish sauna, is also nearby and is a great place to unwind after a long day in the city. The Finnish sauna culture is well-established, as saunas are thought to have originated in Finland.
There are many other vegan-friendly establishments throughout Helsinki that are worth visiting, such as Café Kippo, a vegan sandwich and smoothie shop in the shopping center, Forum. It's a good place to get a light sandwich or refreshing smoothie. Ruohonjuuri is a small Finnish health food store chain with some prepared foods such as raw lasagna, salads, and smoothies. There are multiple locations throughout Helsinki, as well as in Tampere, Espoo, Raisio, and Oulu. This year I also heard about, Jänö, a new co-op kiosk specializing in vegan delicacies such as burgers, hot dogs, tacos, pies, cakes, and "Pulled Oats." Pulled Oats is a new Finnish meat substitute made from oats and beans. Hietsun Kauppahalli is a market hall filled with many vendors, such as Kitty's Milkshake Bar. The bar has some delicious vegan milkshake options available, such as Classic Vanilla, Peanut Butter Cup, Blushing Blueberry, Mary Cherry, Rebellious Rhubarb, and Harri the Cookie Monster. Fafa's has multiple locations throughout Helsinki and offers a variety of vegan-friendly falafel, hummus, and mezze dishes. Roots is a popular vegan café that hosts yoga classes and offers salads, burgers, flatbreads, and soup. They also serve waffles, a breakfast special, and raw ice cream.
As veganism continues to become more widely recognized by the Finnish food industry, the number of vegan-friendly establishments will only continue to increase.