Posted on April 26, 2017 by The VRG Blog Editor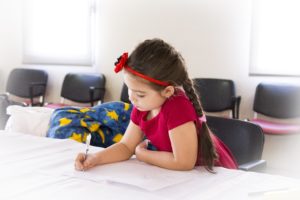 Each year the Vegetarian Resource Group sponsors an essay contest for kids. Winners receive a $50 prize. Entrants should submit a 2-3 page essay on any aspect of vegetarianism/veganism. Vegetarianism is not eating meat, fish, and birds (for example, chicken or duck). Vegans avoid all animal products. Among the many reasons for being a vegetarian/vegan are beliefs about ethics, culture, health, aesthetics,
Entrants should base their paper on interviewing, research, and/or personal opinion. You need not be a vegetarian to enter. All essays become the property of The Vegetarian Resource Group. Deadline for the contest is May 1, 2017!
religion, world peace, economics, world hunger, and the environment.
Details on the contest, as well as previous winning essays, can be found here:
http://www.vrg.org/essay/