Posted on October 23, 2017 by The VRG Blog Editor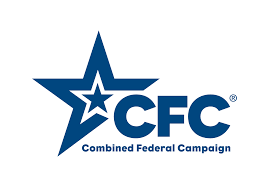 The Vegetarian Resource Group just celebrated its 35th Anniversary and 2017 has been a very productive year. Support through Combined Federal Charity (CFC) or your Local/State Campaign is greatly appreciated! You can also donate directly to VRG at www.vrg.org/donate
Here's a sampling of some of our recent accomplishments and outreach:
– VRG started a new Parents/Kids Facebook Group. To join see: https://www.facebook.com/groups/VRGparentsandkids/
-VRG's Food Service Advisor, Nancy Berkoff, did a presentation in Fargo, North Dakota at a regional meeting of the National Association of College and University Food Services. Nancy also consulted for a company in Russia who is looking to increase the availability of plant-based milks in Moscow.
-We continue to work with numerous High School and College interns in our Baltimore office including future vegan Registered Dietitians. VRG Nutrition Advisor Reed Mangels, PhD, RD, mentors those interns who are interested in pursuing a career in nutrition. VRG staff also works with students that are majoring in Journalism, Business, etc. Among their tasks are staffing VRG booths throughout the USA, preparing vegan meals for homeless individuals, reviewing new vegan products (someone has to do that tough job!), writing up entries for our online restaurant guide, reviewing scientific studies on vegan diets, plus so much more. These students are the future of the vegan movement and we should all be excited about what they will bring to the cause once they graduate.
-VRG assisted media (print, web, radio, tv, etc.). The Associated Press interviewed VRG's Nutrition Advisor, Reed Mangels, PhD, RD, on vegan babies; Reed also updated information on veggie pregnancies on BabyCenter.com. Reed was quoted in an Issue of Consumer Reports in an article titled, "Healthy Shopping Strategies for Vegans." A reporter from NACS Magazine interviewed VRG Co-Director Debra Wasserman for a trends column about how convenience stores can respond to the growth of consumers who are vegetarian and vegan. A Wall Street Journal writer contacted VRG for data on veganism/vegetarianism in the USA and how it compares to 20 years ago.
– The Vegetarian Resource Group has done numerous outreach booths this year including Leg Up Farmers Market in York, PA; Farm Animal Rights Conference in VA; Charlottesville and Richmond, VA VegFests; Vegan SoulFest in Baltimore, MD; DC GreenFest; Veggie Pride Parade in NYC; DC VegFest; Ashville, NC VegFest; New England VegFest in Worcester, MA; Baltimore VegFest; Jain Conference in Edison, NJ; Western NY VegFest in Buffalo, NY; World VegFest in San Francisco, CA; New Jersey VegFest in Secaucus, NJ; and Central Pa VegFest in Lancaster, PA. We will soon be at the Annual Meeting of the Academy of Nutrition and Dietetics in Chicago, IL; Everett Community College Food Day in WA; and more locations.
-The Vegetarian Resource Group provided vegan handouts free-of-charge for outreach in a wide variety of locations including 500 Save Our Water and 500 My Vegan Plates to Charleston Veggies & Vegans for outreach; 200 Vegan Diets in a Nutshell, 200 Vegan Teen brochures, 200 Vegan Pregnancy brochures, and 200 My Vegan Plates to Columbia, SC for an Affordable Vegan Foods Workshop; sent 300 My Vegan Plates, 300 Vegan Diets in a Nutshell, and 100 Spanish brochures to Kalamazoo Vegans for tabling; sent 200 handouts to Nutrition Services @ St. Joseph Mercy Oakland Hospital; Sent to Vegan Society of PEACE for tabling in Katy, TX: 600 Vegan Diet in a Nutshell, 300 Save our Water, 300 Vegan Nutrition for Teens, 600 Vegetarian Journals; sent 200 My Vegan Plates to Food Not Bombs DE; sent 200 My Vegan Plates, 74 Vegan Diets in a Nutshell and another 150 handouts to be handed out at The Gayton Kirk Church in Richmond, VA, etc.
Your support is greatly appreciated! You can donate directly to VRG at www.vrg.org/donate
You can also mail donations to The Vegetarian Resource Group, PO Box 1463, Baltimore, MD 21203 or call in your donation to (410) 366-8343 Monday through Friday 9am to 5pm EST.