Posted on July 20, 2016 by The VRG Blog Editor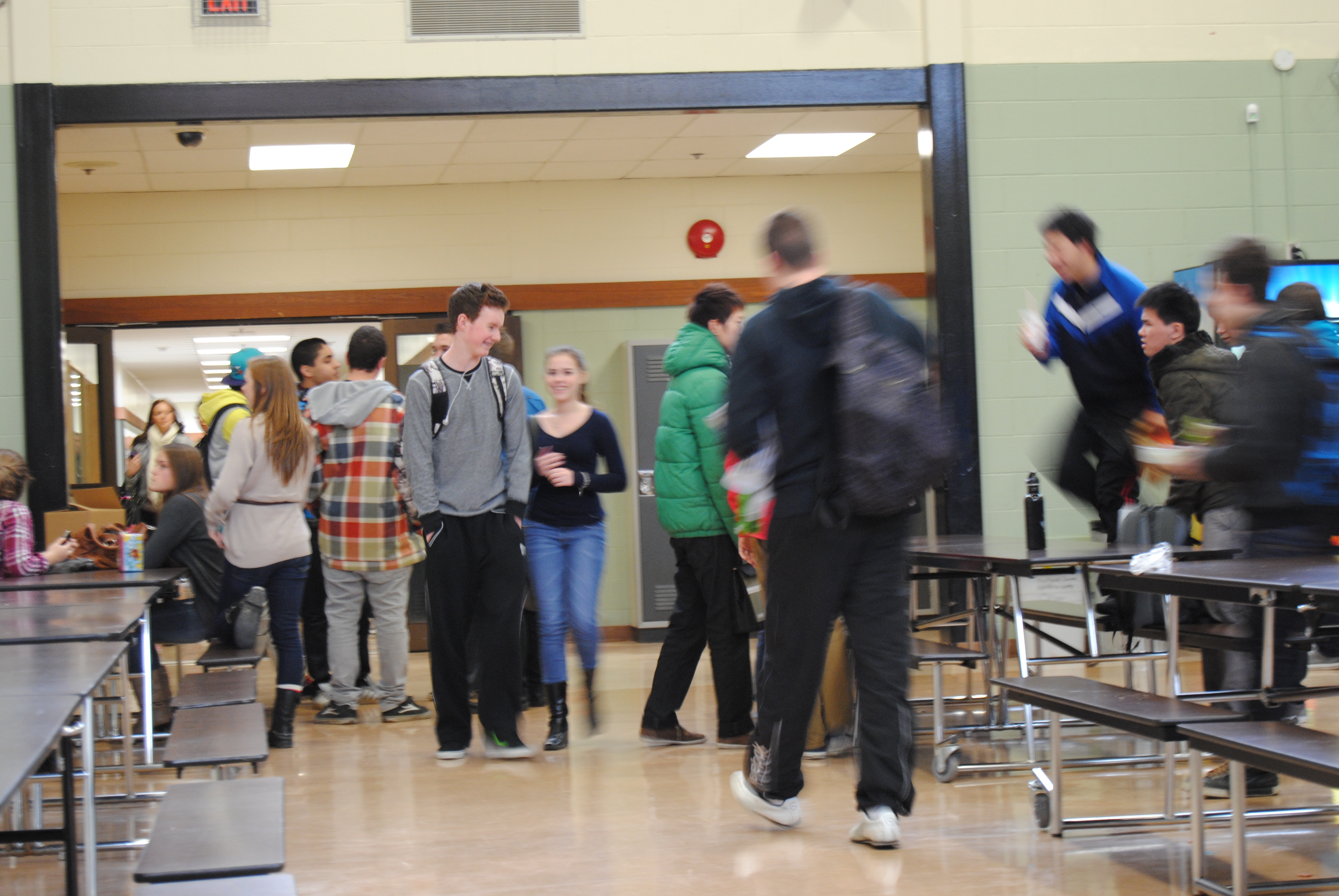 By Heather Francis
Intern with the Vegetarian Resource Group
I was vegan for about nine months before starting my first year at college. When I visited the school, there were at least two vegan options available during visitations, like salad or a wrap with hummus spread. So I wasn't worried there would be no food available for me when I moved in.
In my high school I had a friend and whenever I would go over her house she always had chocolate almond milk in her fridge. So of course, I would be the one to drink it (all of it). I never bought it for myself because I knew if I did it would disappear in the matter of three days. When I went to my dining hall for the first time, I 100% recall screaming of joy. There was a chocolate soy milk machine, and chocolate almond milk in the fridge. I was in heaven. I believed it was a sign I would be eating amazing that year.
Then a month goes by. The soy milk machine stopped producing soy milk, because the workers forget to fill it along with the almond milk in the fridge. Then the vegan options became routine. The salad bar started to look like mush. I was in a rut of feeling like I was eating garbage. I started to despise Sam's Place. So then I turned to eating at restaurants on campus. There was a Vegan option at Which Wich, our school's deli. There was Guacamole and chips available at Chili's. The diner on campus had a hummus platter.
Yes there were options elsewhere. Even the sushi bar had vegetable sushi rolls. Now I couldn't complain because some schools don't have any vegan food available to purchase. It just came to a point where I started to become annoyed and angry with the food service on campus. I started taking bananas every time I could. I mean I would walk into the dining hall and stuff up to eight bananas in my book bag or run out with them in my hands.
Funny story: there's a bagel place in front of campus on the ground level of College Hall, popularly known as Einstein Bagels. They have smoothies there but all of them are made with Greek yogurt. I was craving a fruit smoothie, so I decided to try to veganize it for myself. I asked them to make me one without the Greek yogurt and use soy milk. They were confused, and the person at the cash register had to ask to make sure they could change the menu item. The manager was reluctant to do it because he or anyone else who worked there had never made one vegan before. They were hesitant about making it, and the manager had me wait to try it so he could have it become available for other students. It was sugary, but delicious. This is the moment I started thinking about creating change on campus.
Second semester rolls around and I was scared going back to school because my home cooked meals were gone and I would be stuck going back to Sam's Place to eat hummus and pita. Well during my second semester, I was taking an animal right's class and a few of us in class were complaining about the dining hall foods.Three of us realized we had to stop complaining, so then our complaints turned into the creation of a petition to demonstrate that many people wanted more vegetarian/vegan options on campus. Justine, a student who was part of this group was able to get the Senior Director of Residential Dining's business card. We emailed him to set up a meeting to show him our petition and our thoughts on implementing more vegan/vegetarian options. We went to the Student Center dining room to meet with him, and we were all nervous he would shoot us down along with our petitions. Instead when he met with us, he explained his ALREADY existing plan of incorporating more vegan options at Sam's Dining hall and eventually in Freeman, which is the other Dining Hall on campus.
His list included:
· A stir-fry station
· A sushi bar
· Dried fruits
· Guacamole
· Quinoa
· More "All-Natural" cereals
· More fruit/vegetables
· A vegan station (for next semester)
And we gave him our list:
· Vegan Desserts
· Smoothies/Juices
· Vegan Station
· More fruit/vegetables
· Healthier Cereals
· Making sure the signs are correct when saying "vegan"
· Veggie Burger
· Making sure there's a vegan option everyday
What really struck me was how open and eager he was for change. He didn't say no when we asked to meet with him. Instead, he was pleased about doing so. He explained how no one had ever asked for change in the dining halls, which I found funny because there are a few thousand students who live on campus. These students are also students who complain the food is awful or make videos about how horrible it is to eat there.
So moving forward after the meeting, he made it clear he wanted to keep meeting with us and keep in touch because he wanted to make sure he was receiving information and ideas directly from the student body. In Freeman dining hall, there were recipe books, VEGAN recipe books, used as decoration. I mentioned this to him, and he had no idea they even existed. Justine sent him more links for recipe books for him to try to cook up meals for the next school year, along with a few of our own suggestions.
We didn't expect there to be change right away but a week and a half later there were dried fruits by the oatmeal bar. There was avocado at the salad station along with couscous and quinoa. I had friends texting me excitedly sending me pictures of their food because there was more added to the selection of food.
On Earth day he reached out to me and asked us to have a booth at both dining halls so students had information on eating vegetarian along with information about our Animal Rights group. Then at the end of the year there was a lunch where we met with the workers of dining services, and student government. We ate lunch, talked about current and future improvement. We said goodbye for summer knowing there was going to be change in the dining hall's foods.
Afterwards, I went to Sam's place and found there were vegan cookies by the Gluten-Free Section. Never had I been so excited about a food item at all as my time as a freshman, not since the chocolate soy milk I had on the first day of school. I think my excitement existed because I waited all year to be able to eat dessert when all my friends were chowing down on ice cream or fudge brownies. Listen, I know it's not healthy but eating a good cookie every once in awhile aids your body more than hurts you.
Anyhow, I hope this inspires any students on reaching out for change. Sometimes all it takes is a simple email. Change doesn't happen overnight. We had this meeting in the beginning of April and it will take until the next school semester for there to be significant changes in food choices; it's worth the petitions, the meetings, and the work so a positive adjustment CAN and WILL happen.