Posted on October 01, 2015 by The VRG Blog Editor
The Vegetarian Resource Group maintains an online Guide to Vegan/Vegetarian Restaurants in the USA and Canada. Below are some recent additions. The entire guide can be found here: http://www.vrg.org/restaurant/index.php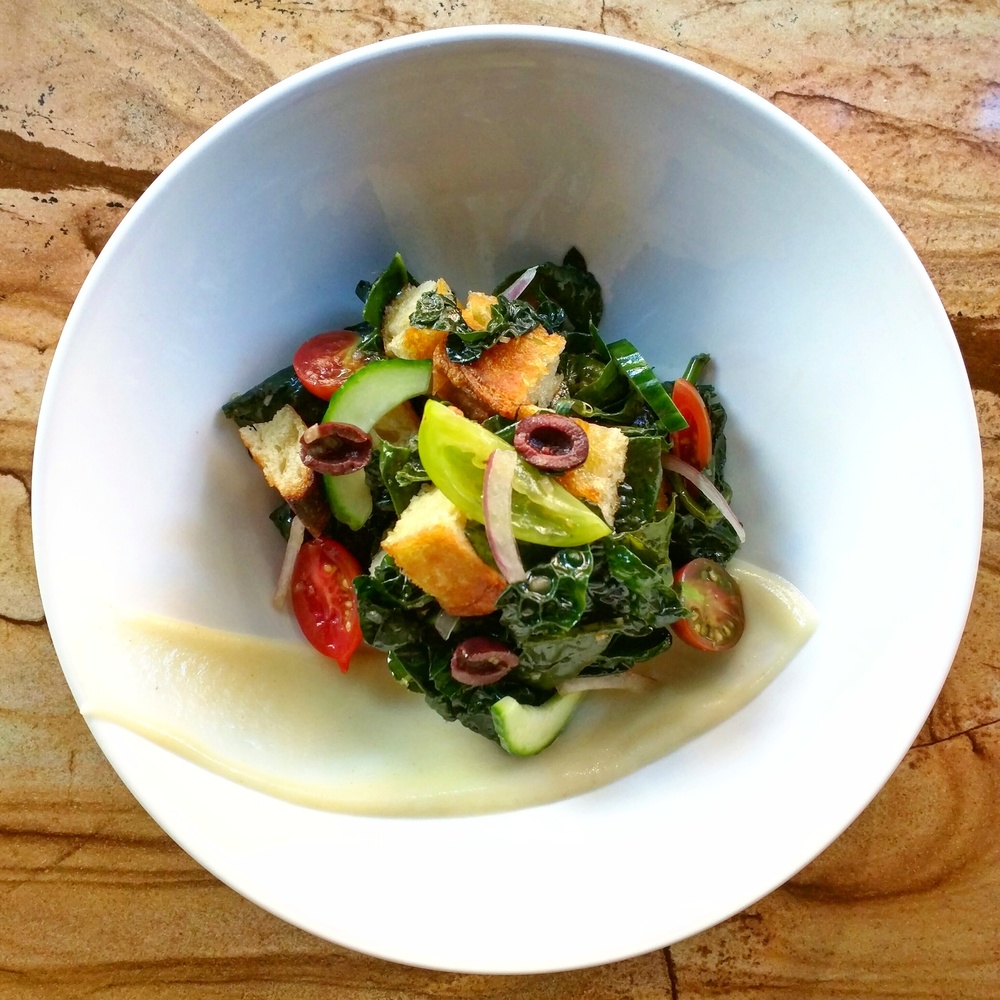 Avant Garden
130 East 7th St.
New York, NY 10009
Avant Garden is an upscale fine dining vegan restaurant. The menu is divided into three different sections, hot, cold, and toasts, and is accompanied by natural wines. Vegetables are treated like "meat," often roasted, braised and seared. This cozy restaurant is located in the East Village and its snug size makes it ideal for date nights. The restaurant features white washed walls, petrified wood counters, and a chandelier made from branches. A real gem that should visited by all diners alike.
Cosmic Treats
207 Augusta Ave.
Toronto, ON M5T 2L4 Canada
Located in Kensington Market, Cosmic Treats offers an out of this world dining experience! Items offered on their menu are truly unique and range from sweet to savory. Start with barbecued tofu encrusted with sweet chili heat Doritos, and cool off those taste buds with banana split made with homemade cashew ice cream. Yum!
Don't Have A Cow
110-A Tiny Town Rd.
Clarksville, TN 37042
Don't have a cow because this restaurant is 100% vegan! It offers a fresh menu with various items from soups, salads, wraps, and sandwiches. They also have vegan cupcakes.
Full Bloom Vegan
11 Island Ave.
Miami Beach, FL 33139
Enjoy a breathtaking view from this vegan establishment while dining on appetizers including Grilled Plantain and Veggie Kebob Skewers, Tricolor Potato Latkes (pancakes), or a vegan cheese platter. Main course dishes include Green Curry Veggie Pot with Bamboo Rice, Green Thumb Lasagna with Béchamel Sauce, Pad Thai, Chimichurri Tempeh over Rainbow Quinoa, and more. Exciting side dishes include Mac & Cheese, Spicy Kim Chi, Cheesy shaved Brussel sprouts, etc. Finally, end your meal with an exquisite dessert including Chocolate Ganache Pie, Italian`s Favorite Tiramisu, Raw key lime ice cream with raspberry sauce, or Mocha Salted Caramel Chocolate Lava Cake.
The Goods
1255 Dundas Street West
Toronto, ON M6J 1X6 Canada
The Goods is a mostly raw, organic, vegan restaurant located in Toronto. It is the perfect stop on a busy day when you need a quick refuel. They offer many different smoothies, juices, and salads, including a Chuck Norris bowl that has quinoa, rice, arugula, sprouts, a sesame dressing, and much more! Most of their dishes are free of gluten, nuts, and refined ingredients as well, and they are perfect for take-out or delivery. Their menu varies daily and they also offer catering services and classes.
Nectar
853 Merrimon Ave.
Asheville, NC 28804
Start your morning off with fresh juices, smoothies, or coffee and enjoy raw or toasted granola and various baked goods. Main dishes include Build Your own Pasta Bowl and other bowls, Pizza Pesto, Mac & Cheese, Chili, and more. They also offer a variety of desserts.
Vital Life Vegan Restaurant
14 St. Andrew St.
Toronto, ON, M5 T 1K5 Canada
Located in Kensington Market near Chinatown, this vegan Caribbean restaurant serves dishes such as spinach and kale salad, mac & cheese, TVP curry, barbecued soy, stews, and more. Also enjoy their fresh beverages.
Zhu Pan-Asian Vegan Cuisine
166 Massachusetts Ave.
Arlington, MA 02474
Start your meal with Miso Mushroom Soup or Lemongrass Hot & Sour Soup. Follow this with a choice of salad including Avocado Salad, Mango Salad, and Seaweed Salad. You'll also find a variety of noodle and rice dishes, as well as main dishes such as Black Pepper Seitan, Malaysian Curry Stew, Kung Pao Eggplant, Lettuce Wraps, and Soy Cutlet Sizzling Platter. For dessert try Brown Rice Pudding, Banana Spring Roll, or vegan ice cream. They do not use MSG!