Posted on January 20, 2016 by The VRG Blog Editor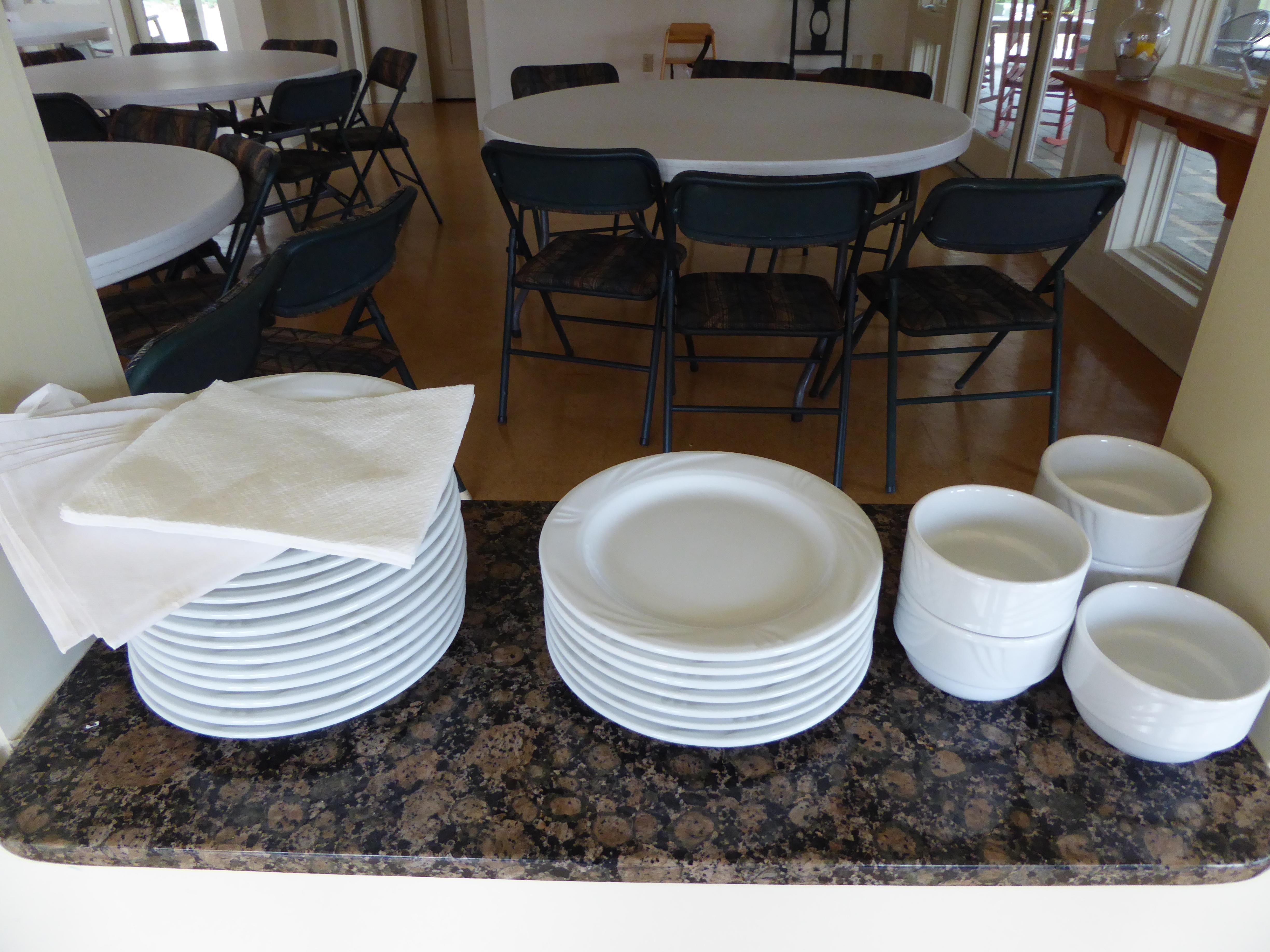 Ordering Out or Staying In:
After countless attempts of ordering take-out, I still always have a sneaking suspicion when I open my take away box that my order will not be vegan friendly. As a foodie, I love going out to eat and ordering take away from restaurants. There is something so thrilling about having a night off from the stove and allowing someone else to impress me with their masterpiece. From sushi, to Thai, Moroccan, and raw vegetable dishes, I refuse to limit my palate to any foreign or native spices that I can indulge in.
After developing the speech that is required for the appropriate questions (such as what kind of oil do you use? Is the fialator (fryer) shared, causing cross contamination? Is there any vegan wine or beer on the menu? Is there dairy in the sauce or egg in the breading?); there are still questions that are left unanswered every time you place your order: micro-ingredients, kitchen cleanliness, cross-contamination, and trusting your lifestyle in the hands of the waitstaff and chef. Is it best to lie, say it is an allergy, or to stay in and not eat out at all?
As the world becomes more vegan friendly with labeling indicated on menus, and a waitstaff who is informed of current food trends, ordering out has become less stressful. Having worked in the industry for eight years, I have heard it all; whether it's an extreme allergy, a gluten intolerance, a nut sensitivity and even those who do not trust the symbols on the menu that everything I prepare is vegan.
I have met friends through school and the industry who have countless stories of "ridiculous" customers "drilling" them with questions on whether or not meat is prepared on the same grill as the veggie burger during preparation. After interviewing friends and family on their experience behind the line, I am appalled by some of the experiences those who are so close to me have had both for the positive and the negative. I have collected these stories to share advice on how to order out or whether you should just stay in.
The "I'm Ashamed to Ask":
"I was in a wraps-and-smoothies place staring at the menu. I asked the woman behind the counter, "What's vegan?" She answered "It's like vegetarian, but also no eggs or dairy." I paused for a moment and said "Thank you… what on the menu is vegan?"
Most of the interviews that I took, were from those who were ashamed to ask too many questions when it came to placing their order. Instead of asking the details, Alex decided to get straight to the point: what is vegan in your establishment? To avoid long conversations, myself and others often will jump the gun and either look for symbols on a menu and if they are not able to find anything leave or just bluntly ask, well what can I have? Asking too many questions can make the server flustered and seem as though they do not care about your order, while asking too few questions can leave you sending your meal back after finding a cheese crumble on your salad. While ordering try to follow a few simple rules to help yourself and your server.
1. When ordering from any kitchen, make sure to first read the menu entirely. Just like reading directions, you need to review the facts before asking questions.
2. Ask open ended questions. Do not assume there is nothing the kitchen can do for you, and always be thankful for the servers' time.
3. Read the situation. If the restaurant is very busy and the waitstaff seems to be giving you short answers that leave you anxious about the meal you will be receiving, ask to speak to a manager or tell your server you are willing to wait.
4. Do not be afraid to leave. Leaving a restaurant is not an insult. It simply sends the message you are not interested in eating there. To avoid this, look up menus ahead of time, or give the establishment a call explaining what you can, and cannot consume. Eating out should never be seen as a chore, it is simply a luxury. Take your time, and find the right meal for you that leaves you feeling confident and satisfied.
The Friendly and not so Friendly, Carnivore:
"As a non-vegan pastry chef. I've been asked many times to make something vegan. I know a lot of chefs that see it as a great burden, that it stifles their art or something. I never looked at it that way. It is a bit of a challenge to think outside of what you want to do. But I would do my best to make something nice and seasonal. Now as a business owner I try to offer something vegan when I can, but since it's not my specialty I'm hesitant to do a lot of vegan desserts as there are plenty of wonderful bakeries in the city of Portland that are strictly vegan."
This quote comes from my very own sister, Tanya, who is owner and chef of Village Patisserie in Portland, OR. Growing up in a society where making vegan food can seem a like a chore, is depressing. Knowing your client base, however, can make a chef take a look at their product and consider what's best for their establishment. My sister has never looked at vegan food as appetizing or the lifestyle as noble, but more of an inconvenience. Throughout her classical training, and industry experience she was never faced directly with a need to cater for a vegan lifestyle until being a business owner of her own. I am proud to know she is producing vegan products for her customers and giving them something to enjoy off of her menu.
When you walk into an establishment with no vegan options clearly stated on the menu,

1. Ask your server. Most of the time, they will be very helpful when it comes to dietary and lifestyle choices.
2. Do not be afraid to explain. If you simply say, I am vegan, the staff member may not know what that means. Before opting out and just ordering a side of broccoli, take the time to tell the server what you are looking for and what you are looking to avoid.
3. Be understanding. The waitstaff is not in the back of the house, and may not know the first thing about cooking or baking. Help them help you.
4. Make suggestions and do not be afraid to go back. Just because you had a hard time finding something to eat, does not mean that your request has gone unnoticed. Like my sister, chefs are looking to provide a service to their customers and help them leave happy. Take the time to thank your server and the kitchen if possible for being so helpful and ensure them you will be back.
5. Lastly, never apologize. This is your life, and it is not a mistake. Just because the menu does not fit your needs, does not make it your fault. Your questions do not make you a problem, and your order is valued just as every guest who walks in the door.
I have met industry workers on both side of the spectrum. I have been told that they refuse to destroy their talent on something such as vegan food. I have been laughed at when I asked if they would make a vegan meal for a guest, followed by a hand showing me the door. I have been told there is no cheese on my sandwich, when I am looking at a slice of cheddar. I was told most vegan food tastes like grass or dirt and the popular "well there is always salad." If you come across anyone like this in your life, be sure to not waste your time and energy. As I read more and more menus, I am pleased that more vegan options are headed our way in restaurants world-wide but there will always be places who truly do not understand why you have picked to follow your lifestyle. If you ever feel uncomfortable while going out to eat, talking to a waitstaff member or the chef, the best advice I have is to leave. It is not worth getting sick from carelessness of those who are not willing to provide you with the meal you deserve.
Trust No-One:
"I always say I'm allergic because I'm afraid that if I say I'm vegan people will purposefully do me wrong as a big joke or spit in my food, believing that I'm some sort of high and mighty jerk."
After getting scoffed and multiple sets of eye rolls, followed by "Let me ask the chef," Rebecca sadly, apologizes for being a "pain." Having to state a fake allergy can make restaurants and chefs question your motive when it comes to preparing you a proper meal. When gluten awareness came forward in 2014, hundreds of human beings came forward with an intolerance to gluten, chefs began to question the actuality of the epidemic. All over the internet, forums popped up with fab diets, stating that gluten was the cause an abundance of overweight. The industry before we knew it blew up with chefs preparing gluten free dishes, and questioning, is it an actual allergy? As we lie to our chefs and scare them into preparing us food, are we really making a difference by missing the opportunity to share the wisdom we have of a vegan lifestyle? Before jumping to if I take a bite of butter, I may die, take a step back and consider a few alternative options.
1. Teach. Teach your server why you are vegan and what veganism means.
2. Feel out the situation. If the restaurant is being verbally or indirectly rude, leave. There is not enough time in the day to feel bad about asking which pasta is egg free. There are other restaurants who deserve your money.
3. If it is an allergy, be very straight forward about your needs. I am suggesting taking the route that does not having you lying about allergies, but if you suffer with an allergy or intolerance, make sure the facilities is compatible. Most chain restaurants state what the kitchen is free of online or on the menu.
4. Never apologize. If you end up leaving an establishment due to harassment, just explain that you find the restaurant cannot provide you with a safe, vegan meal. Turnover rates are very high, and your spot will be replaced by someone who feels comfortable eating there.
My mother, who has taught me the ins and outs of veganism has shown me how to be straightforward with your server. She has gone out to eat on multiple occasions, gotten drinks, looked at the menu and asked what the kitchen could make for her that is suitable for a vegan diet. She often gets apologies from the kitchen for not having it stated on the menu and producing her a fantastic dish out of ingredients they have in stock. Being reassured to have a voice is something we all should recognize as we continue to grow as a community.
At the end of the day, no matter what advice you have been given the only real advice is to never compromise your lifestyle for a great meal. Being vegan is not a trend nor is it a fad. It's here to stay! Following a few minor steps can help you feel confident when you walk into every restaurant, and ordering the perfect meal for you. Remember to take the words "I'm sorry," out of your vocabulary when it comes to your lifestyle. You are here, you are vegan, be proud. Never forget to speak to your server when it comes to what you are ordering, never order a nervous meal, never let the establishment make you feel uncomfortable and always thank the chef for recognizing your diet and providing you a delicious meal. When it comes to packaged foods, try not to stress, always read labels and use your resources. If you find a restaurant you love, that was accommodating, or with an amazing vegan menu, make sure you share it within the community, because together we can make a difference. I hope this article helps you, the way it helped me. I realized that times are changing and that I am happy to be able to go to a restaurant with my family, cook at home from ingredients bought at the local market and feel confident and satisfied each and every day.