Posted on May 19, 2016 by The VRG Blog Editor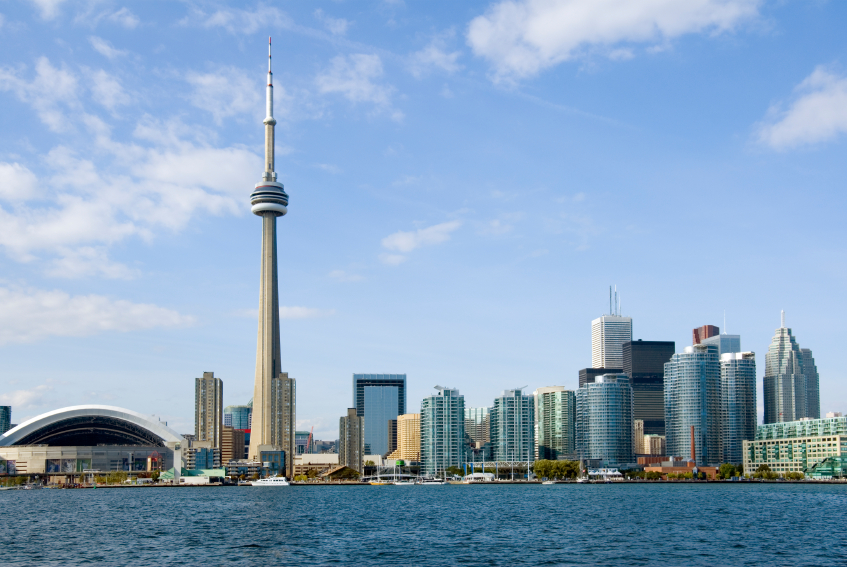 If you plan on visiting Ontario, Canada (including Toronto), here are some vegan restaurants/bakeries you can dine at:
Boon Burger Café
114 Dunlop St. E., Barrie, ON L4M 1A4
(705) 718-4193
Vegan/organic/fast food. Boon Burger Café offers a fresh take on fast food. Using organic and local ingredients whenever possible, the menu is all-vegan. One of their most popular items is the Thanksgiving Burger (grilled potato-crusted 'turkey' patty, cranberry sauce & maple-glazed yams). In addition to an extensive selection of yummy burgers, Boon also offer soups, salads, and sesame-potato fries.
Open daily for lunch and dinner
Limited service
vegan options
take-out, delivery, smoothies, special beverages
VISA/MC, $$
Rawlicious
50 Dunlop St. E., Barrie, ON L4M 6J9
(705) 739-1001
Vegan/raw foods. At Rawlicious you will find raw dishes to please any pallet! On the lighter side they offer fresh juices, smoothies and salads, including a taco salad with walnut refried beans. For those interested in something more, they offer a variety of entrées including Pad Thai made with zucchini and kelp noodles and a veggie burger with all the classic fixings.
Open daily for lunch and dinner.
Full service
vegan options
fresh juices, smoothies, take-out, catering
VISA/MC/DISC, $$
Note: There are many other Rawlicious locations throughout Ontario, Canada.
Lettuce Love Café
399 John St., Burlington, ON L7R 2K3
(905) 637-2700
Vegan/natural foods/café/bakery/juice bar. Lettuce Love pretty much has it all! In addition to a vegan café, they have a gluten-free bakery, natural foods store, and organic juice bar. They also host cooking classes. Enjoy sandwiches, salads, wraps, bowls, soups, and more! Save room for dessert including maybe a Caramel Chocolate Brownie or Red Velvet Cupcake — all vegan and gluten-free! Lettuce Loves cares about its impact on the environment; they use organic, locally-sourced ingredients whenever possible, as well as biodegradable food containers. Outdoor seating is available on their patio, decorated in pink and lime green. The café is located in downtown Burlington, only a few blocks from the lakefront of Lake Ontario.
Open Wednesday through Sunday for lunch. Closed Monday and Tuesday
Limited service
take-out, catering, fresh juices, smoothies, soymilk
VISA/MC, $$
Café Pyrus
16 Charles St., Kitchener, ON N2G 1H2
(519) 954-7705
Vegan/café/organic/coffeehouse. This fun and eclectic café is a great place to not only grab a bite, but it is also a great little place to hang out with friends or have some quiet time alone. Besides offering organic ingredients on their completely vegan menu, enjoy coffee, tea, and other specialty drinks, including hot and cold varieties, as well. Café Pyrus also provides magazines and board games to keep you entertained. All of this is served up in an inviting atmosphere with high ceilings, comfy couches and chairs, and local art. Check their website for more information on special events like movie nights and music shows! Cash only.
Open Monday through Saturday for three meals. Open Sunday for lunch and dinner
Counter service
take-out, espresso/cappuccino, soymilk, special beverages
$
Nourished on the Go
6 Simcoe St. South, Oshawa, ON L1H 4G2
(289) 923-3622
Vegan/café/eclectic. Located right down the street from Memorial Park. Nourished on the Go focuses on serving up health-conscious vegan food. The diverse menu has a selection of soups, salads, and wraps. Be sure to check out the desserts and smoothies as well. Many gluten free options available.
Open Monday through Friday for lunch and dinner. Open for lunch Saturday. Closed Sunday.
Full service
vegan options
fresh juices, smoothies, take-out, delivery
VISA/MC/DISC, $-$$
Simply Raw Express
989 Wellington St., W, Ottawa, ON K1Y 2Y1
(613) 234-0806
Vegan/raw foods/organic/juice bar. SimplyRaw Express is an all-vegan, organic, gluten-free, and mostly raw foods eatery. Although some seating is available, the focus here is on take-out (using all compostable, biodegradable, and recyclable containers). Made fresh daily in their kitchen, menu items include salads, wraps, quinoa bowls, raw macaroons, cheezecakes, fudge, and raw products. SimplyRaw also offers healthy lifestyles coaching and workshops.
Open Tuesday through Sunday for lunch and early dinner. Closed Monday
Counter service
take-out, fresh juices, smoothies
VISA/MC, $
Rise Above Bakery
120 St. Paul St., St. Catharines, ON L2R 3M2
(289) 362-2636
Vegan/bakery/café. Rise Above Bakery, located in the heart of downtown St. Catharines, Ontario, is a small and eclectic bakery and café with a specialty for artisan vegan doughnuts. The café offers various soups, salads, and entrées that emphasize vegetables and legumes. Their motto is "Life's too short to make others' shorter," and if you think this is witty, check out their webpage where they have shirts with the logo and motto available for purchase. Reservations are accepted.
Open Tuesday through Saturday for lunch and dinner. Open Sunday for brunch. Closed Monday
Full service
take-out, catering, espresso, special beverages
VISA/MC, $-$$
Vegan Danish Bakery
7718 Yonge St., Thornhill, ON L4J 1W2
(905) 882-1331
Vegan/bakery. As its name implies, Vegan Danish Bakery is an all-vegan bakery! Specialties include a Danish-style vegan burger, breads, and patés as well as cakes, pastries, and marzipan.
Open Tuesday through Saturday. Closed Sunday and Monday
Counter service
take-out, soymilk
VISA/MC, $$
Apiecalypse
735 Bloor St., Toronto, ON M6G 1L5
(416) 516-4555
Vegan/pizzeria. Apiecalypse Now, an award winning bakery located in West Toronto, has opened this vegan pizzeria and snack bar. In addition to pizza they offer vegan fast food, junk food, and comfort food such as corn dogs and doughnuts.
Open Tuesday through Sunday for lunch and dinner. Closed Monday.
Take-out
vegan options
take-out
VISA/MC/DISC, $$
Apiecalypse Now! Bakery
589 Markham St., Toronto, ON M6G 2L7
(416) 532-7575
Vegan/bakery/café. This completely vegan bakery is run by an impassioned vegan activist who donates part of the profits to a variety of organizations which are also promoted with stickers throughout the store. She bakes sweets such as cookie sandwiches and fruit pies. The owner also cooks up savory dishes like vegan sausage roles and shepherd pies. Customers can buy different flavors of refrigerated homemade vegan butter, ricotta cheese, and other spreads. Make sure to look for the raccoon on the door to find your way into this delicious bakery! Homemade frozen meals gluten free soy free Non-GMO. Apiecalypse is located on the lower level and in the neighborhood of Mirvish Village.
Open Thursday through Saturday. Closed Sunday through Wednesday
Take-out
delivery, catering
VISA/MC/AMEX/DISC, $$
Cosmic Treats
207 Augusta Ave., Toronto, ON M5T 2L4
(647) 352-2207
Vegan. Located in Kensington Market, Cosmic Treats offers an out of this world dining experience! Items offered on their menu are truly unique and range from sweet to savory. Start with barbecued tofu encrusted with sweet chili heat Doritos, and cool off those taste buds with banana split made with homemade cashew ice cream. Yum!
Open Tuesday through Sunday for lunch and dinner. Closed Monday.
Full service
vegan options
beer/wine/alcohol, take-out
VISA/MC, $$
Cruda Café
93 Front St. East, Toronto, ON M5E 1C4
(647) 919-5721
Vegan/raw foods/organic. Cruda Café is a vibrant place that offers raw vegan food! There are a variety of refreshing dishes such as salads, soups, wraps, and desserts. Just imagine all the endless types of delicious vegetables in all the various types of wraps! Cruda is located in St. Lawrence Market, in the lower level northwest corner.
Open Tuesday through Saturday for breakfast, brunch and lunch. Closed Sunday and Monday
Limited service
take-out, catering, fresh juices, smoothies
$-$$
Doug's Public Kitchen
561 Marlee Ave, Toronto, ON M6B 3J6
(647) 341-1736
Vegan/organic. Doug's Public Kitchen offers a variety of creative and colorful vegan dishes with a clear emphasis on the quality and nutritional value of each ingredient. Dive into "huevos" rancheros with crisp sprouted corn tortillas, black bean hummus and cashew sour cream or the scramble platter with soft cheesy tofu and caramelized onions. Public Kitchen is located a one minute walk away from Glencairn Subway Station and has free parking.
Open for lunch and dinner Monday through Saturday. Serves brunch on Sunday.
Full service
vegan options
take-out
VISA/MC/DISC, $$$
Porter House
1321 Dundas St. West, Toronto, ON M6J 1X8
(647) 346-3000
Vegan/pub. Located in Little Portugal. Porter House features a wide variety of vegan beer, wine, and pub food. Be sure to try a plate of the Beer Battered Potato Dumplings (with beer gravy). Or go for some of the main dishes like the Quinoa Polenta or the BBQ Jackfruit Sandwich. Note that the kitchen closes at 11 pm, but drinks are available until 2 am. Outdoor seating available.
Open Wednesday through Monday for dinner. Closed Tuesday.
Full service
vegan options
beer/wine/alcohol, take-out
VISA/MC/DISC, $$
The Goods
1255 Dundas Street West, Toronto, ON M6J 1X6
(647) 340-GOOD
Vegan. The Goods is a mostly raw, organic, vegan restaurant located in Toronto. It is the perfect stop on a busy day when you need a quick refuel. They offer many different smoothies, juices, and salads, including a Chuck Norris bowl that has quinoa, rice, arugula, sprouts, a sesame dressing, and much more! Most of their dishes are free of gluten, nuts, and refined ingredients as well, and they are perfect for take-out or delivery. Their menu varies daily and they also offer catering services and classes.
Open Monday through Thursday for breakfast, lunch and dinner. Open Friday through Sunday for brunch and dinner.
Limited service
vegan options
take-out, delivery
VISA/MC, $
The Hogtown Vegan
1056 Bloor St., W., Toronto, ON M6H 1M3
(416) 901-9779
Vegan/diner. The casual atmosphere and delicious food at The Hogtown Vegan provide a great setting for vegans and non-vegans alike. The Hogtown Wings (crispy fried tofu "wings" served with hot sauce and creamy dill dip) are a flavorful favorite. The restaurant also serves up tasty gluten-free, soy-free, and nut-free options. Cash only.
Open Monday through Friday for lunch and dinner. Open Saturday and Sunday for brunch and dinner
Full service
take-out
The Vegan Duchess
354 Yonge St., Toronto, ON M4P 2E6
(416) 519-4229
Vegan/raw foods. The Vegan Duchess is a raw quick-serve restaurant with many snacks, meals, and desserts to go. Try the Falafel Wrap or the Raw Pesto Pineapple Pizza. For dessert try the Cashew Berry Cheesecake or the Apple Crumble. Be sure to check out the fresh juices and smoothies too. Limited seating available.
Open Monday through Saturday for lunch and dinner. Closed Sunday.
Take-out
vegan options
fresh juices, take-out
VISA/MC/DISC, $$
Urban Herbivore
64 Oxford St., Toronto, ON M5T 1P1
(416) 927-1231
Vegan café/organic. Urban Herbivore is located on the first floor of a beautifully converted Victorian house in Kensington Market. They serve lots of sandwiches (barbecued tofu is a favorite) on grilled wheat multi-grain bread made at the restaurant, as well as soups (like cumin Mexican black bean) and customized salads. You can eat in, but most people elect to take out (the soups come in returnable Mason jars). The restaurant also offers muffins, cookies and brownies, as well as hot chocolate and lemonade with wild raspberries or cucumber.
Open daily for lunch and dinner
Limited service
take-out, catering, fresh juices
VISA/MC, $$
Vegetarian Haven
17 Baldwin St., Toronto, ON M5T 1L1
(416) 621-3636
Vegan/Asian Fusion. Vegetarian Haven serves Asian-inspired vegan cuisine. Enjoy dishes like Sizzling Eggplant Tempeh in Spicy Coconut Curry, Mushroom Tofu in Clay Pot, or Singapore Seitan. Vegetarian Haven is located at the Baldwin Village Inn in the heart of Toronto. The restaurant is closed between lunch and dinner, so please call ahead for hours.
Open Tuesday through Friday for lunch and dinner. Open Saturday and Sunday for dinner. Closed Monday
Full service
take-out, fresh juices, smoothies, soymilk
VISA/MC, $$
Vital Life Vegan Restaurant
14 St. Andrew St., Toronto, ON M5T1K5
(416) 977-0640
Vegan/Caribbean. Located in Kensington Market, this vegan Caribbean restaurant serves dishes such as spinach and kale salad, mac & cheese, TVP curry, barbecued soy, stews, and more. Also enjoy their fresh beverages.
Open daily for breakfast, lunch, and dinner
Counter service
vegan options
fresh juices, take-out
$-$$
For a complete list of veggie restaurants in the USA and Canada see:
http://www.vrg.org/restaurant/index.php

To support the upkeep of this extensive guide, please donate to The Vegetarian Resource Group at:
www.vrg.org/donate