Posted on October 10, 2016 by The VRG Blog Editor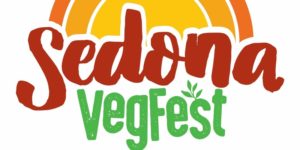 Healthy World Sedona (an affiliated member organization of PlantPure Nation) announces the first ever vegfest in Sedona, AZ, next January 14-15, 2017. An amazing program of presenters is on tap, including keynotes from Dr. Joel Fuhrman and Dr. Richard Oppenlander. Celebrity chefs Jason Wyrick and Sedona's own Lisa Dahl will do cooking demos, and there will be plenty of exhibitors providing the latest information, products, and services promoting a whole-food, plant-based diet and lifestyle. And it's in the beautiful red rock country of Sedona, world-renowned as a magical place for personal healing and renewal.
Sedona VegFest 2017 will be a true feast—for the eyes, the mind, the body, and the soul. Information and registration at healthyworldsedona.com/sedona-vegfest-2017.