Posted on November 22, 2016 by The VRG Blog Editor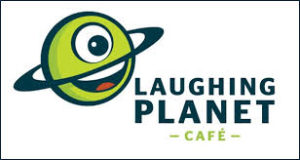 By Natalie Allen, VRG Intern
When visiting Reno, Nevada, many spend their time gambling in the casinos, however, Reno's up and coming MidTown district is The Biggest Little City in The World's twist on the "hipster" scene. The MidTown district runs up South Virginia Street in downtown Reno. In Midtown tourists and locals can dine and shop along the Truckee River. MidTown consists of only local businesses, many which bring an environmentally sustainable approach to the way they are run. Restaurants use local ingredients and supply many vegetarian/vegan dishes, while shops sell local, Fairtrade, and organic products. With MidTown's location being so close to the Truckee River, guests can enjoy the aesthetic and peaceful atmosphere which MidTown has to offer, while being able to socialize with local business owners. Reno is such a small city, and the MidTown district rests at the heart of it all.
Often times it is hard to decide where to eat in MidTown. With every restaurant generating lots of buzz, customers feel bombarded by all of the great restaurant choices they are able to make. Restaurants like Greatful Gardens and The Laughing Planet Cafe offer an ample vegetarian/vegan selection on their menus.
Recently, I took my good friend Maddie out to eat at The Laughing Planet Cafe. Although she is not a vegetarian or vegan, she found the idea of going out to lunch there to be exciting. From school, we drove the twenty minutes to downtown Reno. Right off of South Virginia Street rests Laughing Planet Cafe, located at 650 Tahoe Street which is directly opposite of South Virginia. We pulled into the small parking lot and as we hopped out of the car we recognized their logo of a happy green planet. The logo represents exactly what they stand for! There is a patio out front and tons of space inside to eat.
We grabbed a menu and decided what we were going to order. Overall, everything can be made vegetarian/vegan. Daiya cheese is available along with substitutes of tofu or tempeh for every meat dish. Maddie decided on the vegan "Thai Bowl" ($9.00) which included, "baked organic tofu, garlic green beans, and steamed broccoli on brown rice or jasmine rice, topped with cilantro lime slaw and served with Thai Lemongrass Peanut sauce." I decided on the "Tempeh Royale" burrito ($8.50) which included, "Brown rice, Smart black beans, tempeh, sautéed kale, pico de gallo, and fresh guacamole."
We both got a cookie and sat down outside on the patio with the vibrant afternoon sun on our backs. Within ten minutes we were served our food and eating began. My burrito was simply delicious. I had tempeh before and had classified it as not my thing, but Laughing Planet made me want to have tempeh every day; at first I was convinced it had to be real meat. The kale was an unexpected player in my burrito that not only added flavor, but was a great way to sneak in a healthy vegetable into a burrito. The guacamole really brought everything together. At a decent price, The Laughing Planet's "Tempeh Royale" burrito is a magnificent burrito that proves eating vegan is just as good and at times even better than eating meat. My friend Maddie loved the baked tofu in her bowl yet found the sauce a bit too spicy for her taste and didn't end up eating every last bite like I had. The setting at Laughing Planet was wonderful, I was able to take my friend Maddie out to lunch at a place where omnivores and herbivores could eat in peace. For any vegetarian and vegan living in the Reno area, The Laughing Planet Cafe is a restaurant you need to try. Afterward we spent our time perusing the shops up and down South Virginia Street, which marked a great end to our Thursday afternoon. Thanks Laughing Planet!
For more information see: http://laughingplanetcafe.com/
For information on vegetarian restaurants throughout the U.S. and Canada, see: http://www.vrg.org/restaurant/index.php