Posted on November 28, 2016 by The VRG Blog Editor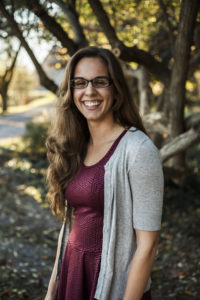 My Dream Internship
By Savannah Lawrence
As a vegetarian and distance runner pursuing a career in writing, I found my dream internship with The Vegetarian Resource Group (VRG). My name is Savannah Lawrence, and I'm a college senior at Stevenson University and intern with VRG. Writing for the Vegetarian Journal allowed me to expand my resume, develop credible writing samples, and, most importantly, apply my love for vegetarianism, health, and fitness into my writing. My favorite article to write was a feature with ultrarunner Scott Jurek, who I would've never spoken to had it not been for VRG wanting me to incorporate my love for running into my writing for them (the interview will run in Vegetarian Journal in 2017).
The Vegetarian Resource Group (VRG) is a non-profit organization dedicated to educating the public on vegetarianism and veganism and the interrelated issues of health, nutrition, ecology, ethics, and world hunger. Through community outreach and its publications, VRG helps young students transition to meatless diets in healthy, affordable ways and connect to a community of like-minded individuals. At VRG I feel at home because I know that I won't be mocked for my lifestyle choices and will be encouraged to incorporate my lifestyle into my written work. I've even had the chance to educate my classmates and friends on vegetarianism, animal welfare, and the environment because of my internship – it's been a learning experience that extended beyond just myself.
Subscribe now to the Vegetarian Journal and allow future interns like me the opportunity to use their skills in meaningful ways. For just $35, you'll receive a two-year subscription to the Vegetarian Journal plus a copy of Simply Vegan: Quick Vegetarian Meals. Look for my upcoming articles in 2017 issues of the Vegetarian Journal. I can't wait for you to read them!
Check out what other interns had to say about their experiences here.
Internships like this one are possible with donations from people like you. Thank you for your support. My internship wouldn't be possible without your help! Donate to The Vegetarian Resource Group here: www.vrg.org/donate