Posted on March 17, 2017 by The VRG Blog Editor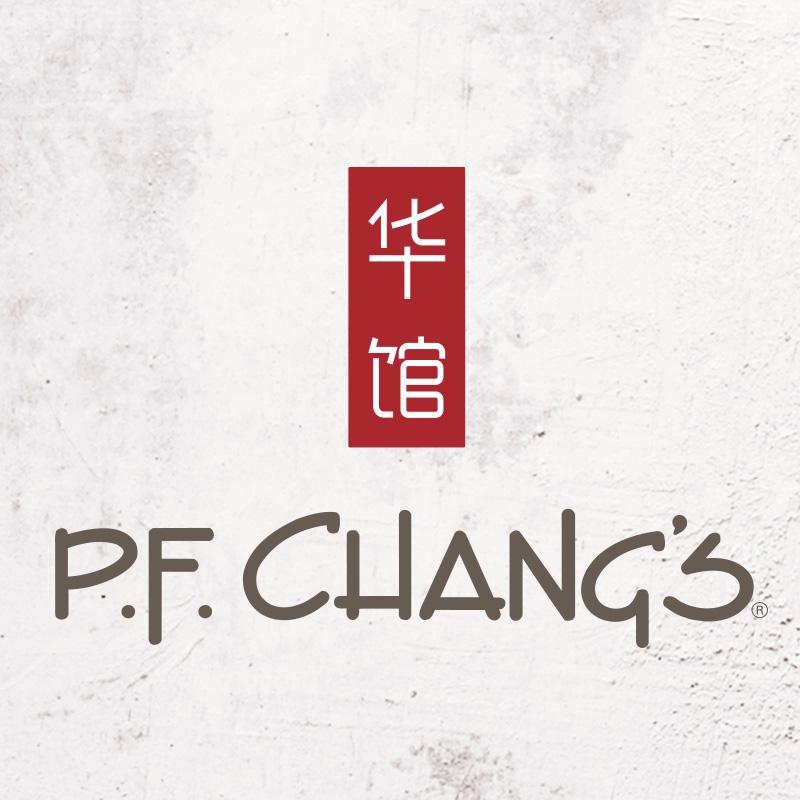 By Jeanne Yacoubou, MS
On P.F. Chang's website https://www.pfchangs.com/menu/main/main-entres–vegetarian there is a vegetarian section listing the following entrées each designated by a vegetarian icon consisting of a young green plant with two leaves and a small stem:
• Ma Po Tofu
• Buddha's Feast
• Stir-Fried Eggplant
• Coconut Curry Vegetables
There are other dishes tagged with the same undefined vegetarian icon appearing on several different pages of the main menu: https://www.pfchangs.com/menu/main/street-fare
• Vegetarian Lettuce Wraps
• Edamame
• Chili-Garlic Green Beans
• Sichuan-Style Asparagus
• Wok'd Spinach with Garlic
• Gluten-Free Wok'd Spinach with Garlic
• Gluten-Free Coconut-Curry Vegetables
Nothing is described as "vegan" on P.F. Chang's website.
To find out more information about what the menu's vegetarian icon means, The Vegetarian Resource Group spoke with and corresponded by email on several occasions from September 2016 through February 2017 with Kelly Pascal Gould of Pascal Public Relations, who responded for P.F. Chang's after we first contacted the chain. She told us after relaying some information: "Since several different people answered your questions, please attribute all quotes and information to 'P.F. Chang's spokesperson.'"
In response to our question concerning the meaning of the vegetarian icon, P.F. Chang's spokesperson said that "vegetarian menu items contain no animal products as ingredients and are prepared using designated vegetarian (clean) oil and/or water."
When The VRG followed up by inquiring whether dairy and eggs are included in the term "animal products" P.F. Chang's spokesperson responded: "'No animal products' does include no dairy and eggs."
When we asked if P.F Chang's served any vegan entrées, P.F. Chang's spokesperson told us:
"We don't officially claim anything to be vegan on our menu because definitions for 'vegan' vary. Many of our vegetarian dishes qualify as vegan to some — but not others because in cases where a bit of sugar is called for in a sauce, for example. We use regular sugar, not vegan sugar.
However, the two dishes that are considered vegan by most are Buddha's Feast and Coconut Curry Vegetables.
…[T]here is just a bit of sugar in both of the[se] vegan dishes…"
Later, upon our request, the chain sent us the ingredient statements for Buddha's Feast and Coconut Curry Vegetables:
Buddha's Feast Steamed:
Ingredients: broccoli, sugar snap peas, five-spice baked tofu (soy beans, water, soy sauce (water, soybeans, wheat flour, salt), soy oil, calcium sulfate), asparagus, carrots, shiitake mushrooms.
Coconut Curry Vegetables:
Ingredients: coconut milk (coconut extract, water, citric acid (as antioxidant), sodium metabisulfite (as preservative), tofu, broccoli, sugar snap peas, carrots, gluten-free soy sauce (water, organic soybeans, salt, organic alcohol (to preserve freshness)), rice vinegar (diluted with water to 4.2% acidity), bok choy, bamboo shoots strips (bamboo shoots, water), white mushrooms, tomatoes, peanuts, brown sugar, white onion, green onion, red peppers, shiitake mushrooms, soybean oil w/ citric acid added as a preservative, water, curry powder, cornstarch, chili paste (chili, salt, distilled vinegar, potassium sorbate and sodium bisulfite as preservative and xanthan gum), garlic, ginger root, sesame oil.
The word "Steamed" did not appear on the menu for Buddha's Feast when we last checked in March 2017 (although it is listed on the Nutrition and Allergen Information page https://www.pfchangs.com/menu/nutrition/main/). Given the list of Buddha's Feast ingredients on the website menu (five-spice tofu, savory sauce, asparagus, shiitakes, broccoli, carrots), and given other information from the chain regarding sugar (see above), The VRG inferred that the savory sauce in the stir-fried Buddha's Feast must contain sugar. Prepared without the sauce, the steamed version of Buddha's Feast appears vegan. We sought confirmation from P.F. Chang's spokesperson about Buddha's Feast and received this reply:
"Our menu may have changed slightly, but Buddha's Feast can be ordered steamed or stir-fried. Since some vegans are opposed to the granulated sugar in the vegetarian sauce, I don't usually list the Buddha's Feast (stir-fried) as an option. The steamed version has no sauce and therefore no sugar."
On the website allergen chart several vegetables such as steamed edamame and crispy green beans (but not the chili-garlic green beans) have egg indicated:
https://www.pfchangs.com/menu/nutrition/main/?allergy=true The VRG asked P.F. Chang's if the vegetables had been coated with an egg wash and was informed:
"…the allergy listing on our website is for our guests with food allergies, so we take ingredients and potential cross contamination into consideration when we are determining which allergens to mark…The steamed edamame is marked for the egg allergen because it is steamed in the same piece of equipment as menu items that contain egg, but there is not any egg in the recipe…The crispy green beans are coated in a batter that contains egg as an ingredient, so the recipe cannot be altered…We do not use an egg wash on any of our other vegetables."
[VRG Note: There are other vegetables on the Allergen Information page https://www.pfchangs.com/menu/nutrition/main/?allergy=true that are listed as containing egg and/or milk. They include:
• Cauliflower Tempura
• Orange Ginger Edamame
• Vegetable Spring Rolls
• Sriracha Hot Potatoes (select locations only)
• Wok-Charred Brussels Sprouts
P.F. Chang's also specified that they use a "non-sugared soy sauce."
The contents of this posting, our website, and our other publications, including Vegetarian Journal, are not intended to provide personal medical advice. Medical advice should be obtained from a qualified health professional. We often depend on product and ingredient information from company statements. It is impossible to be 100% sure about a statement, info can change, people have different views, and mistakes can be made. Please use your best judgment about whether a product is suitable for you. To be sure, do further research or confirmation on your own.