Posted on March 21, 2017 by The VRG Blog Editor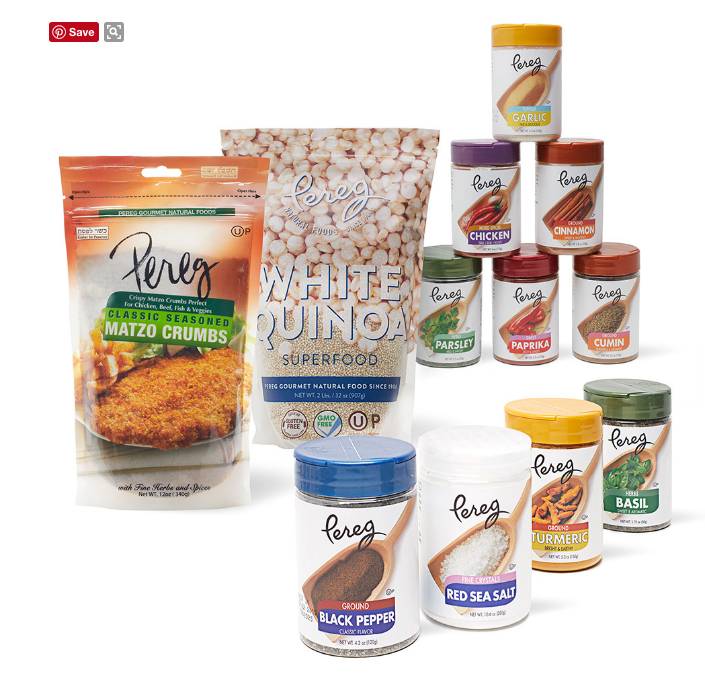 Passover starts at sundown on April 10th and runs through sundown April 18th. Vegans looking for some new vegan Passover items might want to try out Pereg Natural Foods new products certified kosher for Passover. According to a recent press release, they say:
"New from Pereg this year is Quinoa flakes, which simply is the whole quinoa seed flattened to make a flaky grain. Cook it up in 90 seconds to make hot cereal, or use it in recipes such as breakfast cookies, granola, granola bars, crisps and crumbles, and pancakes too. They are packed with nutrients and protein, and provide texture and flavor to your favorite recipes.
Baby Quinoa (Kañiwa) – Dark reddish-brown in color and about half the size of a tiny quinoa seed, kañiwa cooks up quickly to resemble a smaller version of red quinoa.  Unlike regular quinoa, kañiwa doesn't have saponins, the coating that gives quinoa a somewhat slightly bitter flavor if not rinsed properly.  Kañiwa is a great source of iron and other important nutrients. Cooks recommend toasting the grain on a dry skillet or saucepan first, then cover with water in twice its volume – it will cook up in about 20 minutes. Great in recipes, too.
Also available new for Passover is Pereg's White Quinoa (2-pound zipper bag), Quinoa with Mushrooms and Quinoa with Vegetables in 10.58 oz. canisters. Get creative with white quinoa – try cold salads such as kale and quinoa with Meyer lemon vinaigrette or quinoa with strawberries and pecans. Experiment as you would with rice and substitute quinoa in stuffed peppers, quinoa cheese casserole and quinoa meatballs.  In a hurry? Cook up Pereg quinoa blends with mushrooms or vegetables for a quick and delicious side dish."
Complete information can be found here:
https://www.pereg-gourmet.com/products/passover-bundle
Also, the Vegetarian Resource Group has published two vegan Passover books. You can purchase them here:
Vegan Passover Books from The Vegetarian Resource Group