Posted on April 14, 2017 by The VRG Blog Editor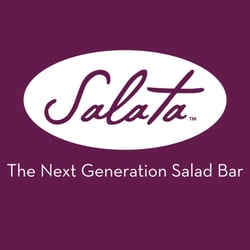 Salata lists these items as vegan proteins on their menu:
Quinoa: Pre-Washed White, Black, Red Quinoa, Parsley
Baked Tofu: Baked Tofu (Soy Beans, Water, Soy Sauce (Water, Soy Beans, Wheat Flour, Salt), Soy Oil, Calcium Sulfate), Canola Oil, Parsley
Falafel: Garbanzo Beans, Roasted Garlic, Onion, Parsley, Salt, Baking Soda, Jalapeños, Spices, Expeller Pressed Canola Oil.
See: https://www.salata.com/ingredients
The contents of this posting, our website and our other publications, including Vegetarian Journal, are not intended to provide personal medical advice. Medical advice should be obtained from a qualified health professional. We often depend on product and ingredient information from company statements. It is impossible to be 100% sure about a statement, info can change, people have different views, and mistakes can be made. Please use your best judgment about whether a product is suitable for you. To be sure, do further research or confirmation on your own.
For information about other restaurant chains, see:
http://www.vrg.org/fastfoodinfo.php
For a list of vegan and vegetarian restaurants, see: http://www.vrg.org/restaurant/index.php
To Join The Vegetarian Resource Group, go to: http://www.vrg.org/member/2013sv.php