Posted on August 18, 2017 by The VRG Blog Editor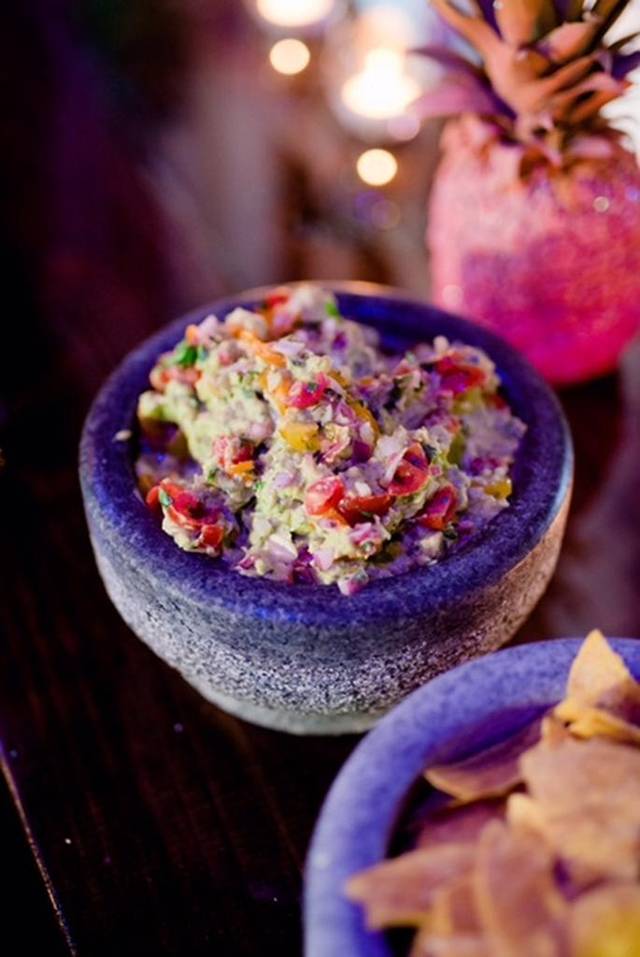 Photo credit: Dana Rogers Photography http://www.danarogersphoto.com/
The Vegetarian Resource Group maintains an online Guide to Vegan/Vegetarian Restaurants in the USA and Canada. Below are some recent additions. The entire guide can be found here: http://www.vrg.org/restaurant/index.php
To support the updating of this online restaurant guide, please donate at:
www.vrg.org/donate
DaJen Café and Creamery
4845 N Orange Blossom Tr.
Orlando, FL 32810
DaJen Café and Creamery serves a variety of Jamaican cuisine. This includes Honey Ginger and Chipotle Cauliflower Bites, Jamaican Jerk BBQ Jackfruit Sliders, Jamaican Brown-Stew "Beef," and Chick'n & Waffles Brunch. In addition to their meals, they also offer scoops, shakes, and sundaes made with Irie Cream, a dairy-free alternative to ice cream. Irie Cream is available in many unique and delicious flavors including Red Velvet Cheesecake, Lime in Da Coconut, and Rum Raisin' the Roof.
Eden Burger
1437 N. High St.
Columbus, OH 43201
Located in the University District, Eden Burger offers classic fast food options with a vegan twist! Enjoy milkshakes, burgers, tempeh tenders, and fries. Eden Burger strives to use organic ingredients.
Fika Vegan Cantina
804 N. Limestone
Lexington, KY 40508
FIKA /fee-kah/ [n]: To stop for a moment to enjoy life with good food, good beer and good friends. If you want to enjoy a ride of flavor, imagination and magic, give Fika Vegan Cantina a try. Their menu has one meal for savory, sweet, decadent, or spicy lovers. If you're feeling savory, we recommend trying their Min's Lasagna which is prepared with seasonal organic and locally sourced veggies, house-made vegan ricotta, and gluten-free lasagna noodles from their friends at Lexington Pasta. Or if you're feeling a little sweet, their Jackfruit Carnitas made with sweet and savory slow-roasted barbecued jackfruit, tucked into a gluten-free corn tortilla and garnished with sliced avocado, lime and cabbage Pico will do just the trick. Feel free to enjoy their large variety of drinks from the bar, and house made guacamole and chips!
The Fix + Co.
1 30th St.
Toronto, ON M8W 3B5 Canada
The Fix + Co. offers juices and smoothies made with seasonal ingredients. You can add vegan protein or other add-ons to any smoothie. Each smoothie is packed with healthy ingredients. For example, The Antidote contains kale, celery, cucumber, dandelion greens, Granny Smith apple, parsley, and lemon. The Fix + Co. Outdoor seating is available!
The Food Tank
239 West Center St.
Moab, UT 84532
The Food Tank creates vegan dishes using organic and local ingredients. The Kombucha, the Eggplant and Portobello Gyro, and the Chocolate Coconut bar are all highly praised.
GLAM Vegan
3301 NE 1st Ave.
Miami, FL 33137
"GLAM" is an acronym for "green living animals matter." GLAM Vegan is located in Midtown Miami. Their signature flat breads are a menu staple. Be sure to try the Pear flatbread. GLAM also offers bowls such as the farro risotto. Outdoor seating available.
The Homegrown Smoker
8638 N. Lombard
Portland, OR 97203
The Homegrown Smoker is the ideal casual vegan restaurant to go to. It is kid-friendly, and has great outdoor seating, in which you can smell the delicious food being prepared. What could be better than vegan barbecue? One of the local favorites is the smoked rib plate, which is served with hush puppies. This delicious dish can be paired with appetizer of fried pickle spears, and the minted sweet tea can be drank to cool down. When you finish eating at the Homegrown Smoker, you can take a stroll through the St. Johns City Park.
Jet Black Coffee Company
11150 NE Weidler St.
Portland, OR 97220
With outdoor seating and free Wi-Fi, this bakery has tons of natural light and an urban nostalgia that will keep you coming back for more than the delicious coffee and vegan baked goods.
The Frying Dutchman Co.
72 Main St. West
Huntsville, ON P1H 1W9 Canada
The Frying Dutchman Co. offers vegan versions of your favorite food truck delights! Be sure to try the barbeque black bean burger and the chili fries!
The Juice Theory
514 Kings Hwy.
Brooklyn, NY 11223
There is something for everyone at The Juice Theory! They offer acai bowls, sandwiches and toasts, smoothies and juices, pre-made "grab and go" meals, and a "build your own salad" option. Many patrons have enjoyed the Avocado Bomb toast, the Burrito Love bowl, or the Chia pudding parfait.
Love Again Local
18 South Church St.
West Chester, PA 19382
This sandwich shop has an extensive selection of all vegan, GMO free meats, cheeses, dressings, and veggies to choose from to be stacked high on your choice of rolls and breads. Not to mention they have a Cuban sandwich dedicated to the owner's father that is filled with vegan Cuban Pork, Ham, Salami, Swiss cheese, Dill Pickles, and Spicy Deli Mustard, and then grilled to perfection and held together by a Cuban roll. And not to leave seafood lovers out, they also have a sandwich named THE GF BFF* which is a "Tuna" Sandwich made with your choice of Baked Tofu or Chickpea "tuna" salad, Spinach, Tomato, and a Dressing of Choice. This shop additionally serves salads, cookies, snacks such as fruit popsicles, and organic drinks.
Loving Heart
781 East Hwy 50
Clermont, FL 34711
Loving Heart serves everything from summer rolls and spring rolls, to crispy tofu and pad Thai. They also offer combo plates where you can try several items at once. Also enjoy smoothies and desserts!
Misfit Doughnuts & Treats
982 Monroe Ave.
Rochester, NY 14620
Misfit Doughnuts & Treats offers uniquely flavored doughnuts including Raspberry Rose, double chocolate "Darth Vader," and S'mores. They also serve pie, cake, cheesecake, cupcakes, and truffles. Misfit Doughnuts are a treat for vegans and non-vegans alike!
Off The Griddle
6526 SE Foster Rd.
Portland, OR 97206
Off The Griddle holds special events such as Milkshake Monday and Sunday Brunch. Menu favorites include the Smokey Bleu Burger and the Buffalo Chick'n Mac & Cheeze. Off The Griddle also has many gluten-free options. They have free Wi-Fi.
Vegesaurus
Indianapolis, IN
This food truck serves up soul food. They offer delights such as Southern fried cauliflower and biscuits & gravy. Hours and location vary so be sure to follow Vegesaurus on social media.