Posted on November 06, 2015 by The VRG Blog Editor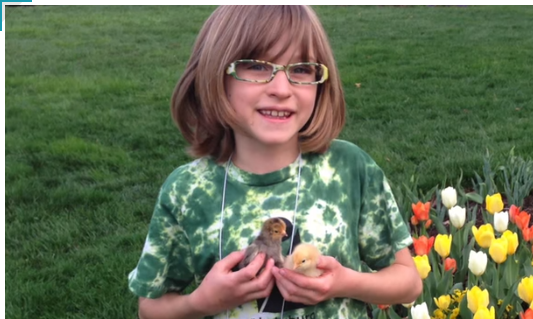 Ava Lazar is a winner of The Vegetarian Resource Group video contest.
Ava stated, "I am 11 years old. I've been vegetarian for 3 years because I love animals. I made this video to show more reasons for being vegetarian."
Here are the video scholarship winners: http://www.vrg.org/veg_videos.php
If you would like to support VRG internships or our video scholarship contest, please donate at www.vrg.org/donate
Write the purpose under comments.
VRG also sponsors an annual scholarship contest for high school seniors. See http://www.vrg.org/student/scholar.htm