Vegetarian Videos
"A Hunter's Guide to His Vegetarian Daughter and His Vegan Son"
Check out VRG's Vegetarian Video Scholarship! (Deadline: April 20, 2013)
2012 Video Contest Winners
Bedtime story for vegetarian kids, Tofu Tiger
Veggie Propaganda
Biti zdrav / Being healthy
Biti zdrav / Being healthy from Anja Perse on Vimeo.
Eat Drink Explore Interview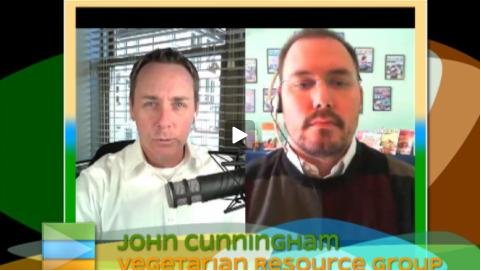 John, VRG's Consumer Research Manager, interviewed by Randol White at Eat Drink Explore about tips for new vegetarians as part of their Vegetarian Challenge Week.
Shifra Lerer, Comedienne, Makes Mock Chopped Liver In Funny Yiddish Video
Other Videos
Other Resources