Posted on July 28, 2016 by The VRG Blog Editor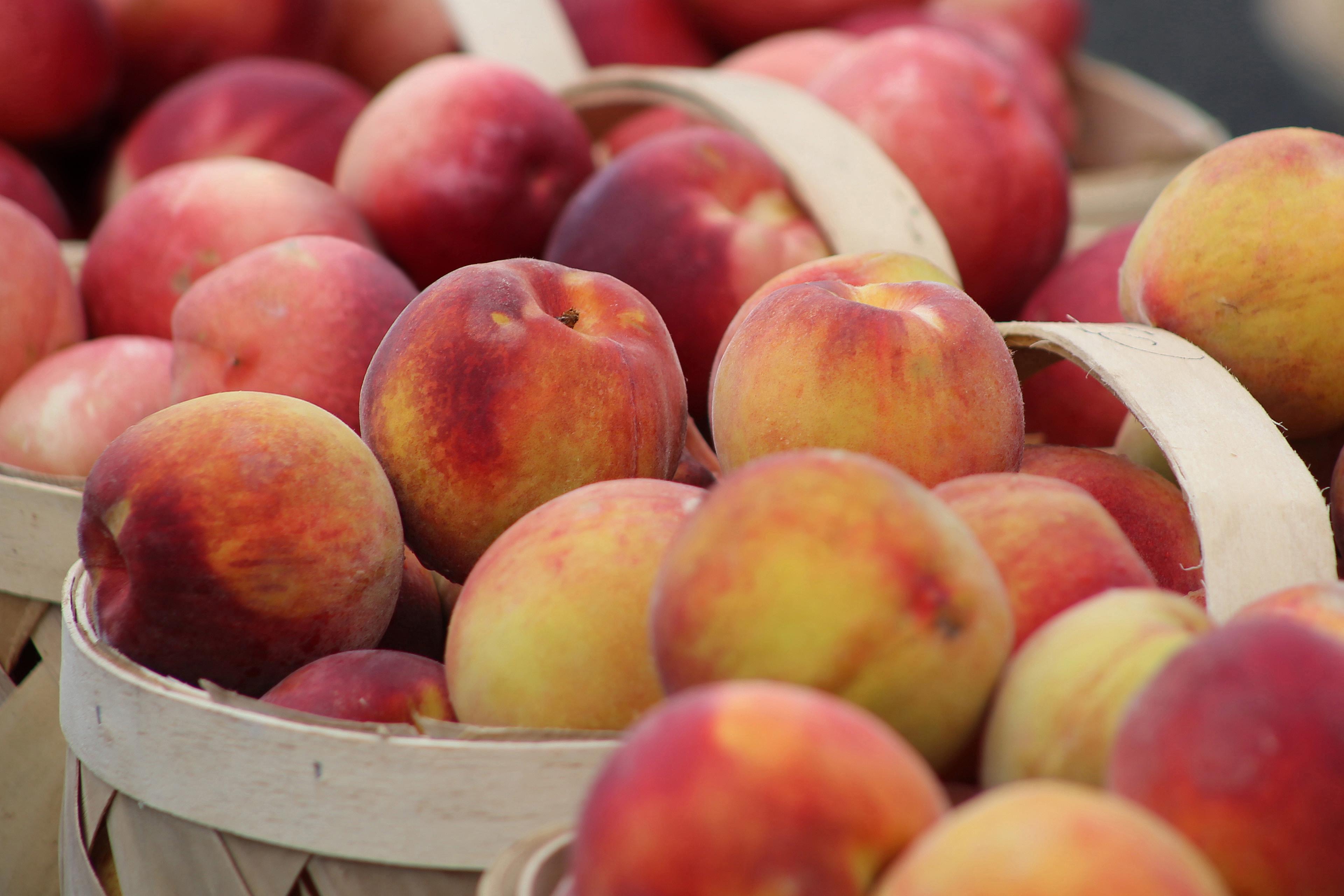 Several years ago, The Vegetarian Resource Group ran an article titled "Peach Passion" in Vegetarian Journal. Now that peach season is in full swing, we thought we'd share this piece once again.
Debra Daniels-Zeller provides the following recipes:
CINNAMON-PEACH OATMEAL WITH TOASTED WALNUTS
CREAMY PEACH SALAD DRESSING
LIME-CILANTRO PEACH SALSA
COCONUT-PEACH SOUP
TEMPEH TERiYAKI WITH PEACHES
GRILLED BALSAMIC PEACHES
CARDAMOM-PEACH UPSIDE-DOWN CAKE
PEACH CASHEW CREAM
LEMON-PEACH JASMINE RICE PUDDING
Head to your local farmers market and enjoy some fresh peaches today!
The article can be found here: http://www.vrg.org/journal/vj2006issue2/2006_issue2_peach_passion.php
To subscribe to Vegetarian Journal in the USA, visit: http://www.vrg.org/member/2013sv.php